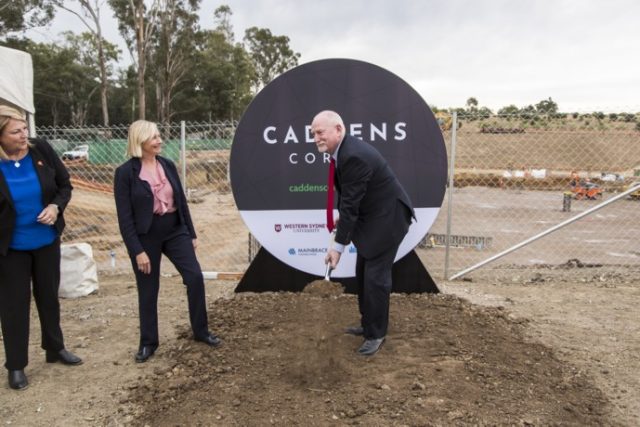 Construction of the new Caddens Corner shopping precinct is underway, following an official sod turning ceremony last week.
Situated on O'Connell Street, the four-hectare site, owned by Western Sydney University (WSU), is the first stage in a broader plan to grow and reshape the campus network.
As part of the university's 'Western Growth' strategy, the ambitious program seeks to optimise the land and maximise its investments as a way to reinvest into the university's research and teaching.
"Our Penrith campus is set to become a cornerstone of the Penrith Health and Education Precinct – a place where people can live, learn and work in a community with connectivity, facilities for industry and retail, open space, and a high level of amenity," Vice-President, Finance and Resources at WSU, Peter Pickering said.
Caddens Corner will include approximately 9,000sqm of retail space and will be home to Woolworths and BWS.
Specialty retailers as well as a childcare centre, medical centre, gym and food and dining precinct will be featured.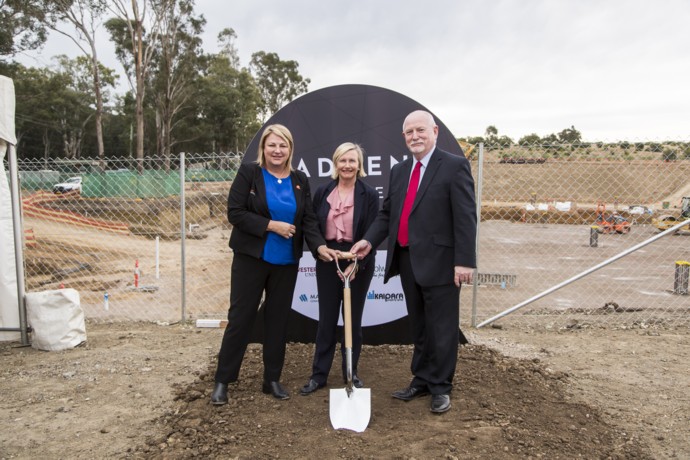 The car park, which boasts over 500 spaces, will be fit with an EV electric vehicle charging facility.
With the aim to create both a daytime and nighttime economy, a craft beer brewery is also in discussions.
David Hopper from Kaipara Property Group – development managers for Caddens Corner – said the complex will be everything you need under one roof.
"We are confident everyday convenience combined with unique aspects like the natural play areas, water play, the fire pit and the scope for musicians to perform in the dining precinct, will draw people from outside the catchment to Caddens Corner and create a robust night time economy," he said.
"A brewery partner is being sought to launch a taproom and restaurant with outdoor seating as the anchor tenant for the food and dining precinct."
A central design focus is state-of-the-art green technologies such as solar power and using sustainable materials.
Mr Hopper said given the growth expected in western Sydney, it is increasingly important that developments meet, and even exceed, sustainability standards.
Situated next to both WSU and TAFE, Caddens Corner will also provide great casual and part-time job opportunities for students. Caddens Corner is set to open in spring next year.
A graduate of Western Sydney University, Nicola Barton is a news journalist with the Western Weekender, primarily covering crime and politics.