The man who threatened to slit Mulgoa MP Tanya Davies' throat over her conservative stance on abortion has been ordered to undertake 200 hours of community service work.
Wayne Anthony Pound, 47, was sentenced at Penrith Local Court late last month over the August 1 offence, which saw him call the Liberal MP's St Clair office at about 5pm and leave an expletive-ridden voice mail.
The offensive message was discovered by the office manager the next morning and played to Ms Davies, who proceeded to report the matter to police.
Pound pleaded guilty to 'use carriage service to menace, harass or offend' on August 27 and was handed a 15-month good behaviour bond with supervision in addition to the community service work.
Court documents obtained by the Weekender show Pound claimed he received a text message from an unknown number in relation to the abortion debate.
He then called the number back and left the threatening rant in support of women being able to have abortions if they wanted to, saying: "Listen here you dumb sl*t, a girl can do whatever she f**king wants with her f**king body. You can f**k off, ring this number again and I'll slit your f**king throat."
Pound, who is currently on parole until May 2020 for driving offences, was arrested at his Kemps Creek residence on August 14 after further investigations revealed he was connected to the registered owner of the mobile phone.
Pound made immediate admissions, telling police "I know I f**ked up".
According to agreed facts tendered in court, Ms Davies was "stunned" by the frequent use of expletives, "anxious" at the level of violence and "concerned" the offender might follow through with his threats, even considering whether she should have staff with her at all times to remain safe.
Ms Davies has been a vocal opponent of the Reproductive Health Care Reform Bill, which seeks to decriminalise abortion in NSW.
The Bill passed the NSW lower house on August 9 but is yet to pass the upper house after Premier Gladys Berejicklian delayed the vote for several weeks to calm internal factions.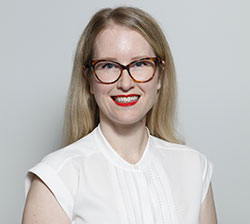 Alena Higgins is the Weekender's Senior News Reporter, primarily covering courts and Council issues.