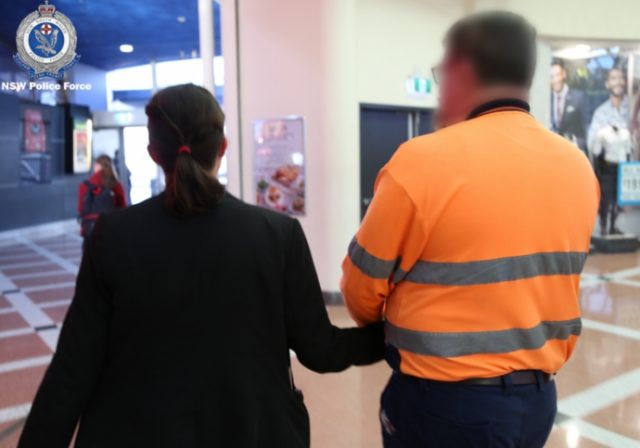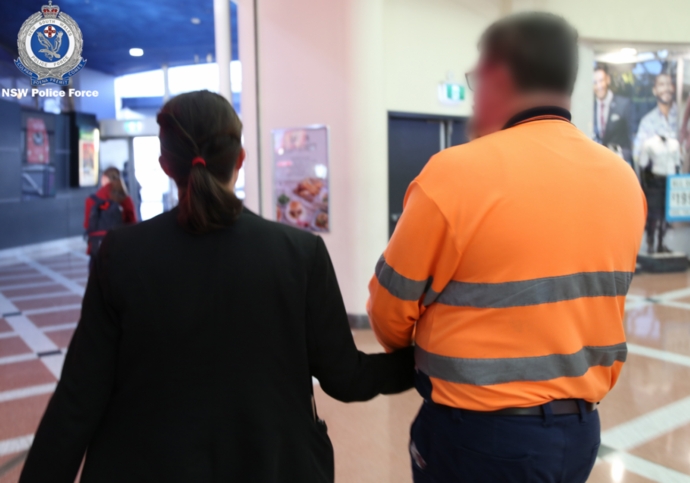 The Werrington man accused of online procurement of a 14-year-old girl for sex will remain behind bars after facing court last Friday.
Wearing the same orange hi-vis shirt he was arrested in the day before, Michael Robert Amery sat quietly in the dock of Penrith Local Court as his lawyer unsuccessfully applied for his release.
Police collared the 47-year-old and seized his mobile phone at a Penrith shopping centre about 4pm on September 5, where he had allegedly organised to meet the teen.
But unbeknownst to him, Child Abuse detectives had been intercepting the messages he had allegedly been sending, after they began engaging with him in August after receiving a tip-off about his online activity with a 14-year-old girl.
Police allege the accused believed he was speaking with the teen and engaged in conversations about sexually-explicit acts he wished to perform on her.
He was later charged with 'using a carriage service to procure a person under 16 years of age for sexual activity'.
In opposing bail, the prosecutor pointed out this was not a "one-off" offence, noting contact with the teen began on June 25 and continued until the day of his arrest.
"Clearly, it's a disturbing sets of facts, Your Honour," he submitted.
The prosecutor claimed Amery, a truck driver, posed an unacceptable risk of committing further serious offences and endangering the complainant and the community.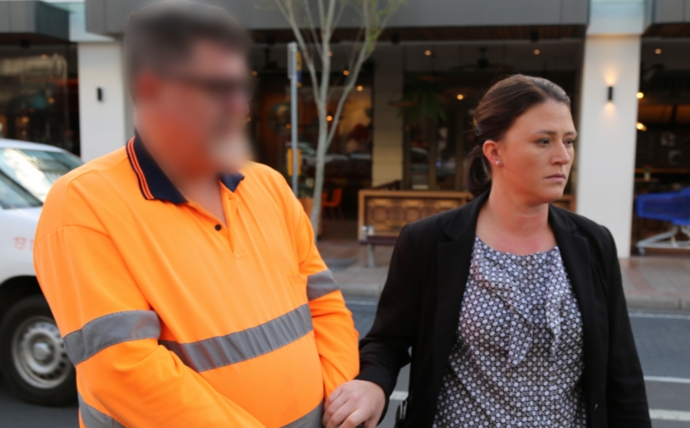 Amery's Legal Aid lawyer conceded he was facing an "extremely serious" charge, noting it carries a maximum of 15 years jail and prohibits community-based jail sentences upon conviction.
However, she submitted the accused – who was born in Cambridge Park and finished high school in this area – had "extremely strong" community ties, which reduced his flight risk.
Amery claimed he had "no idea" where the teen resided or went to school, and the court heard in an interview with police, denied the contact was for the purposes of sexual activity.
His lawyer told the court Amery had no children and was in a 15-year relationship which broke down two years ago.
She argued his time on remand would be more onerous given he suffered from "anxiety seizures" after sustaining a head injury at work in 2007.
Despite offering up a host of strict bail conditions, including daily reporting and agreeing not to access social media, Magistrate Peter Thompson refused bail.
He found there were no conditions that could mitigate the risks, saying he was particularly concerned about flight and also interference with evidence, noting Amery had allegedly asked the complainant on a number of occasions to delete the messages.
He will return to court in November.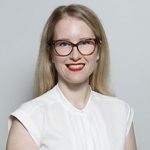 Alena Higgins is the Weekender's Senior News Reporter, primarily covering courts and Council issues.