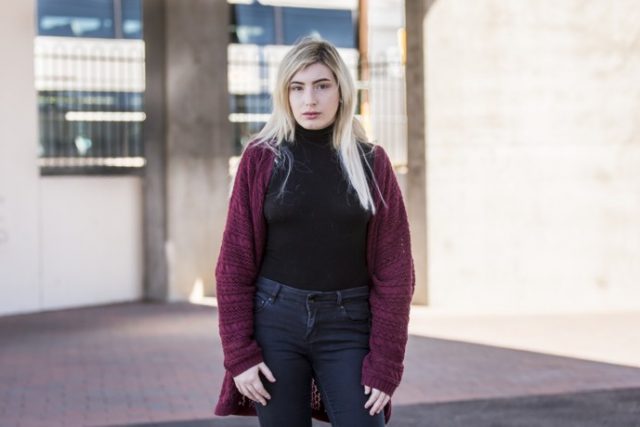 Penrith has been named as one of the worst suburbs for sexual assaults on railway premises, with commuters feeling more uneasy than ever about travelling alone at night.
So far this year eight people have been sexually assaulted on trains in Penrith, according to the NSW Bureau of Crime Statistics and Research.
22-year-old Shannon Rice, who undertakes work placement at Nepean Hospital, said she is afraid to travel alone at night, back to her Warrimoo home in the Blue Mountains.
Having being assaulted on a train in the past, she said it's something she wouldn't risk anymore.
"I was coming home around 11pm at night on the train, I had sat on a seat by myself, a man probably in his early 30's came onto the train and asked to sit on the seat across from me and I reluctantly accepted," she said.
"He started up a conversation and started to ask very invasive questions and began to rub my leg.
"There were two women sitting across from us who spoke up and told him to leave me alone and offered me to sit with them for the rest of the train ride."
Ms Rice catches the train to her placement, due to the restricted parking options available at the hospital.
Due to the unpredictable nature of the job, she isn't always certain of what time she will be finishing. Because of this, she often finds another way home, or follows certain personal safety procedures.
"I try to avoid empty carriages, sit close by to other females that are travelling on the same train and I also keep my phone close at hand, keeping my boyfriend updated on my whereabouts," Ms Rice said.
"It makes me feel extremely unsafe, my use of public transport when I am alone has decreased a lot due to the constant stories I hear of my friends and family members and because of my own experiences."
A NSW Police Force spokesperson said they conduct regular proactive patrols to focus on the public's safety.
"It is believed an increase in sexual offences can be attributed to an increased population and commuters on the network, as well as increased reporting, which is part of an ongoing effort to instil confidence in victims to come forward," the spokesperson said.
"There has also been an increase in police apprehending those responsible for these offences and placing them before the courts."
The spokesperson said the Police Transport Command is committed to investigating and preventing these assaults and acts of indecency on public transport.
A graduate of Western Sydney University, Nicola Barton is a news journalist with the Western Weekender, primarily covering crime and politics.