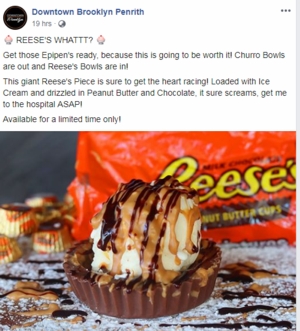 A Penrith burger restaurant has doubled down on a controversial advertisement for a new dessert, refusing to apologise despite widespread criticism.
Downtown Brooklyn posted an advertisement for its new Reese's Bowl yesterday, declaring: "Get those Epipen's ready, because this is going to be worth it!"
Allergy & Anaphylaxis Australia, which supports and assists people affected by severe allergy and anaphylaxis, labelled the post "abhorrent".
"Ignorant and disrespectful," the organisation said on Twitter.
"We will be contacting Downtown Brooklyn Penrith and reporting this abhorrent advertisement this morning."
Others on social media labelled it "sickening" and accused the restaurant of joking about a serious medical condition.
But this morning, the restaurant doubled down – issuing an "apology" on its Facebook page.
"We're sorry that this world is so easily offended by the use of words," the post said.
"We're sorry people no longer know how to take a joke."
Downtown Brooklyn says it won't be deleting the post.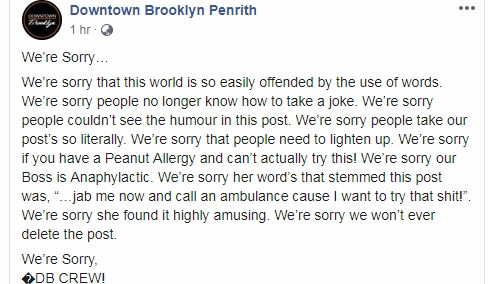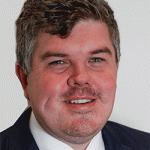 Troy Dodds is the Weekender's Managing Editor and Senior Writer. He has more than 15 years experience as a journalist, working with some of Australia's leading media organisations.