Mel Cosgrove's daughter requires mental health assistance, but she says there's a lack of resources locally to help her and other children facing similar issues.
The mother from Cranebrook reached out for help when her daughter had episodes of being physically violent only to be turned away due to lack of resources.
When Ms Cosgrove and her husband's 11-year-old daughter, Charlotte, started having episodes of rage, hearing voices and expressing thoughts of self-harm, they turned to the public health system.
"She jumped on me, pinned me down and laid across my face so I couldn't breathe which scared me so I rang the Mental Health Line, who said if you are concerned for your safety go to Nepean Hospital triage," Ms Cosgrove said.
"After waiting an hour-and-a-half in Emergency she was so exhausted she fell asleep and woke up like a normal kid, so they said they didn't have the facilities and they sent us home but said to call the police next time."
Five days later the family had a similar experience at Westmead Children's Hospital where they were promised a follow up, which they never received.
The family then sought out private help where Charlotte was diagnosed with Mood Dysregulation Disorder, which can lead to bi-polar if not treated.
"Luckily my husband and I could pay the initial $500 up front for the consultation but there is no child psychologist in the Penrith area and waiting lists are months' long, but we didn't have time to wait," Ms Cosgrove said.
"You would think in an area the size of Penrith there would be more for this age group and there needs to be more awareness as there just isn't a priority for it and these kids are slipping through the cracks."
A spokesperson from the office of the Minister for Mental Health, Bronwyn Taylor, said across Sydney's west, a wide range of mental health services are offered to children and young people in the NSW public health system.
"The Nepean Blue Mountains Local Health District provides mental health services for children aged five to 18 with moderate to severe mental health issues through the Child Youth Mental Health Service in the community," the spokesperson said.
"As part of the NSW Government's $700 million state-wide mental health infrastructure program, a new specialist child and adolescent mental health unit with up to 10 beds will be built on the Nepean Hospital campus."
Ms Cosgrove said her experience shows there's a lot more work to be done.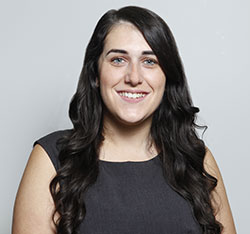 A graduate of Western Sydney University, Emily covers community news and entertainment for the Western Weekender.