A senior manager who siphoned off more than $200,000 from his employer to "feather his own nest" has been jailed for at least eight months.
Over six years, Jason Grant Brown used his position of trust to drain Penrith business HIX Group of a total of $223,863, Penrith Local Court heard.
The extensive fraud, which included using company credit cards, fraudulently obtaining materials and labour for personal use, and selling 136 hot water systems on eBay, was only discovered in 2018 after a staff member conducted an audit of the books.
Last Friday, the 49-year-old was sentenced to two years' jail with an eight-month non-parole period, after pleading guilty to more than 125 counts of 'dishonestly obtain property by deception' and eight counts of 'dishonestly obtain financial advantage by deception'.
The prosecution submitted Brown's motivation was "clearly personal greed" and argued a prison sentence was required to provide "real bite" and deter others from committing serious cases of "white collar crime".
He said HIX Group was a small to medium enterprise and the amount of money needed to be balanced against the size of the company.
Brown's counsel pointed out the offender was suitable for alternatives to full-time custody, had a low risk of re-offending, did not pose a safety risk to the community and was a person of prior good character.
Despite this, Acting Magistrate Peter Miszalski refused to hand down a community-based sentence or home detention.
He accepted Brown was remorseful but concluded he had "cunningly deceived" his employer to effectively "improve his own lot" and "feather his own nest".
"This is a young man who wanted to get somewhere in a hurry," he said.
"Cases like this have always been dealt with in a particular way – a jail sentence. I'm not going to impose an ICO (Intensive Correction Order).
"It's a tragedy you're here and an embarrassment to your family," he added.
HIX Group is likely to seek financial redress through other channels, the court heard, with Acting Magistrate Miszalski only capable of ordering a maximum of $100,000 in compensation.
Brown will be eligible for release on parole on April 22, 2020.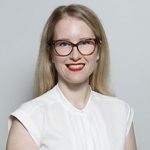 Alena Higgins is the Weekender's Senior News Reporter, primarily covering courts and Council issues.