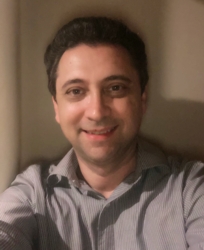 You can read our preview of Panthers v Cowboys here, but here's Peter Lang's take on Round 23…
Parramatta Eels v Canterbury-Bankstown Bulldogs
Now I don't want to sound harsh but here's a statement I never thought I'd make in 2019. The in-form' Bulldogs take on the high-flying Parramatta Eels this weekend where the underdog (pun intended) has a real shot at spoiling another Top 8 teams finals prospects. The Dogs will be shooting for four wins-in-a-row in this game and are playing an up-tempo brand of footy backed up with some terrific goal line defence. The Eels aren't going too badly either so this one should be a real cracker! I'm going to go with the home ground advantage in this one. TIP: EELS
Brisbane Broncos v South Sydney Rabbitohs
A rejuvenated and pumped up Broncos side got the job done against the Panthers last week and can add a second Top 8 scalp to their resume by knocking over an out-of-form Bunnies side. Unfortunately Brisbane will be minus a few of their key players due to suspension while the Rabbitohs look like they're playing in suspended animation. It's a far cry from the champaign footy they were playing earlier in the season and several of their players look severely out of form including hooker Damien Cook and five-eighth Cody Walker. The question which needs to be asked is, did the Bunnies peak too early? TIP: RABBITOHS
Cronulla-Sutherland Sharks v New Zealand Warriors
'They're going to win the comp", 'they're not going to make the finals', seems like no one can make up their mind about the Sharks credentials for season 2019. Problem is, I don't think Cronulla can either. A last gasp 'questionable try' elevated the Sharks back into the Top 8 but they'll have to play a lot better to stay there. The good news for Cronulla supporters is that the Warriors don't travel well and find it hard to put back-to-back wins together. It's a last throw of the dice for coach Kearney and his men so the Sharks won't have it all their own way. Former Warrior, now Shark, Shaun Johnson will no doubt have an extra spring in his step after being unceremoniously let go by his former club. TIP: SHARKS
Wests Tigers v Newcastle Knights
Yet another game which has a bearing on the make up of the Top 8. A loss for either side will just about rule them out of a finals finish in 2019. The Knights finally broke through with a win last weekend after losing six straight while the Tigers just need to win – period. With so much to play for motivation won't be a factor for either side, execution, might be. The team which can remain patient the longest and execute their game plan effectively will win the match. For Newcastle Ponga and Pearce will again be the key in the backs while Klemmer will need to lead the way in the forwards. For the Tigers Brooks and Benji will be the main dangers in a side capable of scoring plenty of tries when the passes stick! TIP: TIGERS
St George-Illawarra Dragons v Sydney Roosters
The Dragons almost caused a boilover last weekend and came oh so close to beating the Sharks. In this competition, close doesn't get you any points and so any smidgeon of hope St George-Illawarra had of qualifying the finals evaporated with that loss. The Roosters on the other hand just kept rolling forward, another win, another two points and another step closer to winning back-to- back premierships. Now here's a side which is peaking at the right time. On the surface, it looks like another win for the Chooks but I actually think this match is going to be a lot closer than most people think. Close but not close enough. TIP: ROOSTERS
Melbourne Storm v Gold Coast Titans
It's never a good time to play the all-conquering Melbourne Storm team, it's hard enough to beat them when they're happy and complacent, let alone after they had their backsides handed to them by a gritty and hard working Canberra Raiders side. I feel sorry for the Titans this weekend as hell hath no fury like a Bellamy team scorned. Not that the Gold Coast are completely without hope but an upset here would require the Titans to play like the mythical gods of their namesake. Seriously though, the Storm should be just too fired up to lose this one. If they put their foot down, the final scoreline could get ugly for the Titans. TIP: STORM
Canberra Raiders v Manly-Warringah Sea Eagles
Well it looks as if the Green Machine are the real deal after all. They have played some impressive, gritty football over the past month and find themselves entrenched in the top four. Manly on the other hand are no mugs either and will be highly motivated to win down in the nation's capital which has become a bit of a graveyard for visiting teams this season. For the Sea Eagles to win they'll have to limit the Raiders offloads and avoid any one-on-one strips. For the Raiders to win, they'll have to do the exact opposite, increase their offloads and pull off at least a couple of one-on-one strips. It's as simple as that. TIP: RAIDERS
Rumours of the Week
* A few weeks ago this column told you there were several coaches who were waiting in the wings to pounce when a first grade position became available, Trent Barrett was one of them. Now true, he hasn't got a first grade coaching job but he will be a Panthers first grade assistant coach to Ivan Cleary next season. So I get half a star for that one!
* There is about to be a massive clean out of players at the Titans and plenty of clubs are circling ready to pick up a bargain at the impending fire sale. Don't be surprised if incoming coach Justin Hoolbrook brings a few players from the Super League over with him.
* The North Queensland Cowboys have some tough decisions to make in the next few months. One is whether or not to retain the services of two of their veteran forwards in Gavin Cooper and Scott Bolton. Don't be surprised if both players are let go and some young guns are brought into the engine room.
Rumours from the web: Here are some rugby league rumours doing the rounds on social media.
* Brisbane Broncos pair Darius Boyd and Andrew McCullough will retire at the end of the 2019 season
* The Titans are about to do a swap deal with the Tigers. Gold Coast will acquire Josh Reynolds and Wests Tigers will welcome halfback Ash Taylor
* Sharks prop Matt Prior to join the Parramatta Eels next season