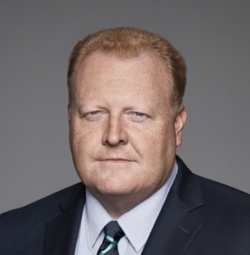 If we can afford to have police officers guarding politicians and judges we can find the money for protection of nurses, doctors, and patients working in our hospitals.
On average 40 medical staff are seriously assaulted every month.
In the last three years, we've seen a line of high profile violent attacks – and the list is shocking.
Some of the worst cases have happened at Nepean Hospital.
Hospital workers are routinely bashed, abused, intimidated, and threatened while on duty.
There've been stabbings, a shooting, staff held hostage.
A visit to an emergency ward at night can be frightening.
Rightly so, doctors and nurses are sick of being treated as punching bags.
Paramedics regularly cop it too.
It's unacceptable – so, how about some action?
Typically, the Health Department is slowly conducting yet another review into hospital security but overlooking the obvious.
We have a Police Force for a reason.
The NSW Police has a group of highly trained security teams called Special Constables.
They wear the uniform, they are armed, and have the powers of regular police.
Around the clock, they protect Parliament House, The Governor, The State Office block.
They stopped a terrorist and shot him dead when he attacked poor Curtis Cheng outside Parramatta's Police Headquarters.
They are a credit to the Police Force and are perfectly trained to make our hospitals safer.
Every day at my Channel 7 offices in the city, I walk past a group of Special Constables making sure the Premier and her Ministers have a safe place to work.
They prevent crime merely by their presence. So why are hospitals missing out? Simple – it's cost.
The Government is rolling in money but is always screaming poor.
Like all things in life, it all comes down to priorities.
If protecting nurses and doctors mattered enough, we could find the money.
A hospital should never be a dangerous place to work.
At the moment, some of them are.
It's time to stop procrastinating and fix the problem.
If the Premier and Health Minister are looking for the answer, they walk past the solution every day.