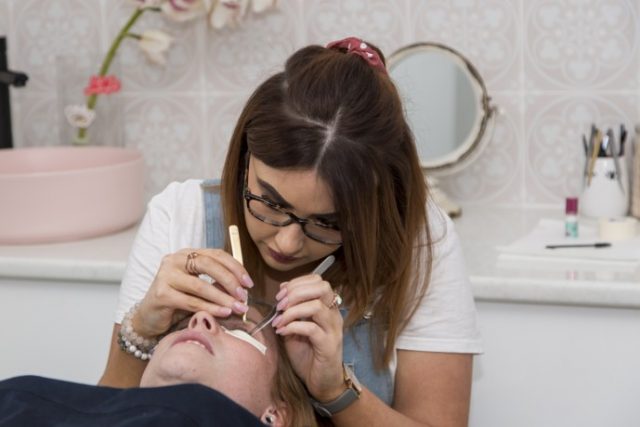 With the rise of social media influencers and the likes of the Kardashians, more and more women are jumping on board the trend of eyelash extensions.
But beauty therapists are sounding warning alarms with a boom in demand resulting in an influx of locals doing quick online courses to offer the service.
Despite women all over the world reporting horror stories of hair loss, infections and chemical burns from eyelash extensions gone wrong, the industry lacks regulation, putting people at serious risk.
The process of lash extensions involves attaching synthetic fibres to individual natural lashes.
This is done by using medical grade adhesive and is an intricate and tedious process.
However, without adequate regulations, there are no concrete rules around training, hygiene, application methods or even the quality of materials used.
BeautylanebyB owner, Bianca Jones is a qualified lash technician with seven years' experience.
She has both witnessed and corrected some questionable work and noted a time a client came to her for help after going somewhere that used what she suspects was nail glue.
"We have health checks from Council but at the end of the day Council aren't going to know much about lash extensions, so more regulations around this is important," Ms Jones told the Weekender.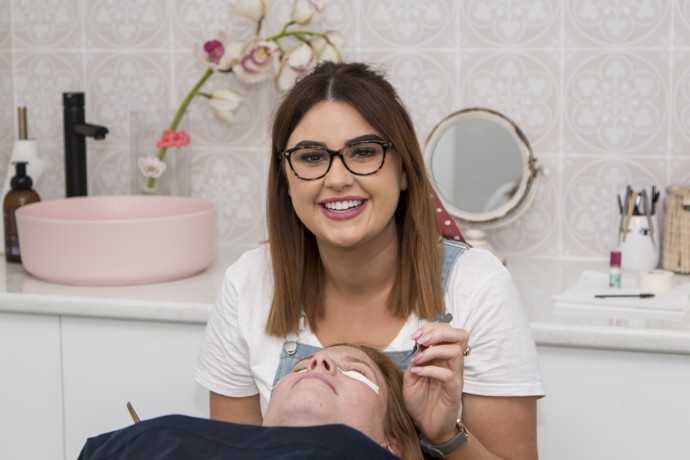 "When you find a course you need to know the basics – hygiene, insurance and the health of the lash. I truly believe you can't learn from just words, it's a practical thing and you need someone watching over you to make sure you're applying correctly."
The Weekender contacted the Department of Health for comment, which referred us to the NSW Health Ministry.
The NSW Health Ministry stated they weren't in a position to respond to the issue and said that the NSW Department of Fair Trading was the regulator of the beauty industry.
But Fair Trading denied it was the regulator and it can only comment on consumer rights such as specific unsatisfactory performance. Fair Trading said the Department of Health should make comment.
Hair and Beauty Association CEO, Sandra Campitelli, said she fears what it's going to have to take to make the government listen to calls for regulations, as it is clear the issue is being brushed aside.
"People are just not protected at all and when something goes wrong it tarnishes the industry's reputation," she said.
"There's a lot of these quick courses that don't have much substance, but the Government just aren't interested."
Whilst there are a wealth of courses out there that are extensive and offer quality training, the ability to take the quick and easy option is still on the table.
Ms Campitelli urged those looking to receive the service to do their research, ask questions and seek recommendations you trust.
A graduate of Western Sydney University, Nicola Barton is a news journalist with the Western Weekender, primarily covering crime and politics.