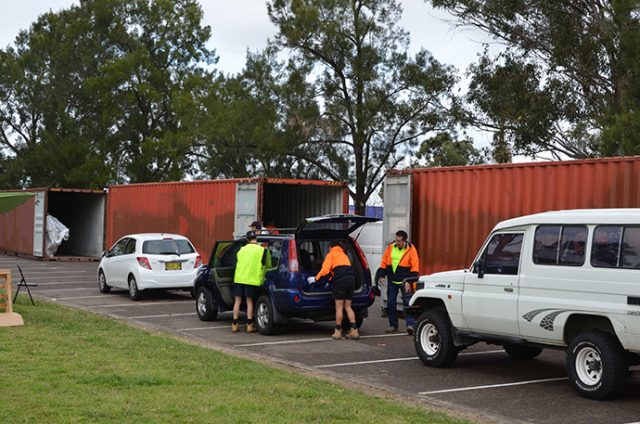 Grab your old, broken and unwanted electrical items and bring them down to Jamison Park for Council's Electronic Waste Drop Off Day.
Electrical waste can be recycled for free between 9am and 3.30pm on Saturday, September 7 at Jamison Park. Entrance to the drop off day is via Jamison Road.
Simply pack up any old televisions, computers, small kitchen appliances, stereos, mobile phones and other electronic waste, pop them in your car or trailer, and the friendly staff will unload it all for you.
Penrith Mayor Ross Fowler OAM said the drop off day is a great initiative and praised residents for their ongoing commitment to recycling.
"Council runs this event twice each year and collects over 100 tonnes of electronic waste which is disassembled, sorted and recovered for recycling," Cr Fowler said.
"The whole process is free and couldn't be easier – drive into the park, our Waste Services team unload your electronic waste, and you're on your way again.
"We're consistently collecting and diverting 50 tonnes of waste from landfill at each drop off day."
"It really shows that Penrith residents genuinely care about our environment and are keen to do their part in keeping items out of landfill, which is a great outcome for our City."
More information about the Electronic Waste Drop off Day and what is accepted is available on Council's website: penrith.city/events.
For anyone who can't attend the drop off day, the Community Recycling Centre is open 6 days a week, and accepts electronic and chemical waste for free.
Full details, including what is accepted and opening hours, are also on Council's website: penrithcity.nsw.gov.au/Community-Recycling-Centre.