History will be made this Saturday when the Nepean Ducks launch the 2019 Gridiron NSW (GNSW) season with not one, not two but three teams.
For the first time ever, the Ducks will field a Men's team, Colts (U19s) team and Women's team when the season officially gets underway tomorrow morning.
To make the occasion even more special, the Ducks will play all three opening round fixtures at Doug Rennie Field in Kingswood.
Speaking with the Weekender, Nepean Ducks President Darren White said he's looking forward to witnessing Nepean gridiron history.
"I've been pushing for a long time to have the home opener involving all three teams at Doug Rennie Field and we've managed to make that happen," he said.
"Anyone who has never experienced the game of gridiron before should come and see what it's like. We'll have a BBQ as well as a bake sale, so come on down."
While the Men's and Colts sides will be entering their sixth and fourth GNSW season respectively, this will be the first time a women's gridiron team has been based in Penrith.
White said fielding a women's team under the Ducks banner has been a long time coming.
"We've wanted a women's team for a while but we couldn't get coaches on board," he explained.
"Fortunately we managed to secure Miro Williams, who is a Penrith gridiron legend and former Legends Football League coach, to coach our women's team for 2019.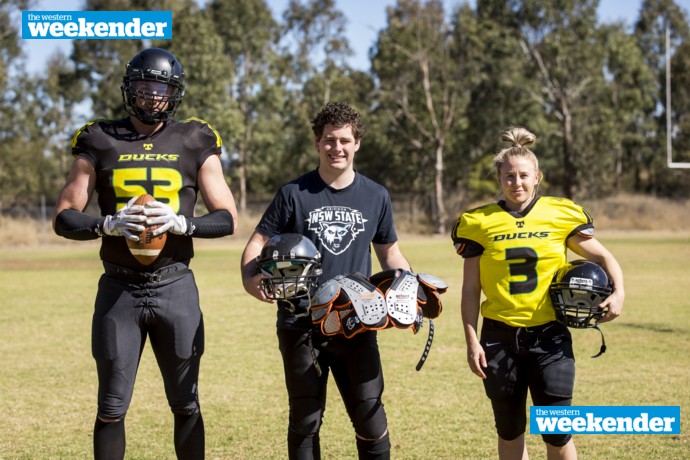 "All up we have around 90 players and coaching staff at the Ducks this season – the most we've ever had."
The Ducks will be aiming to get all three teams into the Finals, with only Nepean's Colts side making it to the post-season last year.
While the Ducks will be patient with their women's side this season, they are expecting big things from their Men's and Colts outfits.
"Our goal is to get both male teams into the post-season, while the goal for the women's side is for continued improvement," White said.
"If we manage to get all three teams into the Finals that would be an amazing achievement, but ultimately we just want to keep growing the sport in western Sydney."
All the action kicks off this Saturday, August 24 at Doug Rennie Field in Kingswood.
The Nepean Ducks women's team will play the Central Coast Sharks at 12pm, with the Ducks Colts team to do battle at 2pm against the Northern Sydney Rebels. At 6pm, the Ducks Men's team will look to get their season off on a good note when they also face the Rebels.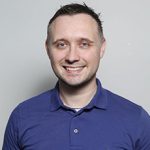 Nathan Taylor is the Weekender's Deputy Editor and Senior Sports Writer. He also compiles the weekly Chatter on the Box TV column. Nathan is an award-winning journalist, who has worked at the Weekender for nearly a decade.