Around 60 people were evacuated from their homes after a water main burst and caused chaos in Kingswood this morning.
Dozens of properties have water damage, with more than a million litres of floodwater spewing out of the broken main.
Bringelly Road remains closed between Peppermint Crescent and Derby Street while crews work to fix the problem with the main and repair the road, which has suffered significant damage.
Police, fire crews, Sydney Water and Penrith City Council are all on site.
The incident happened at around 7.30 this morning.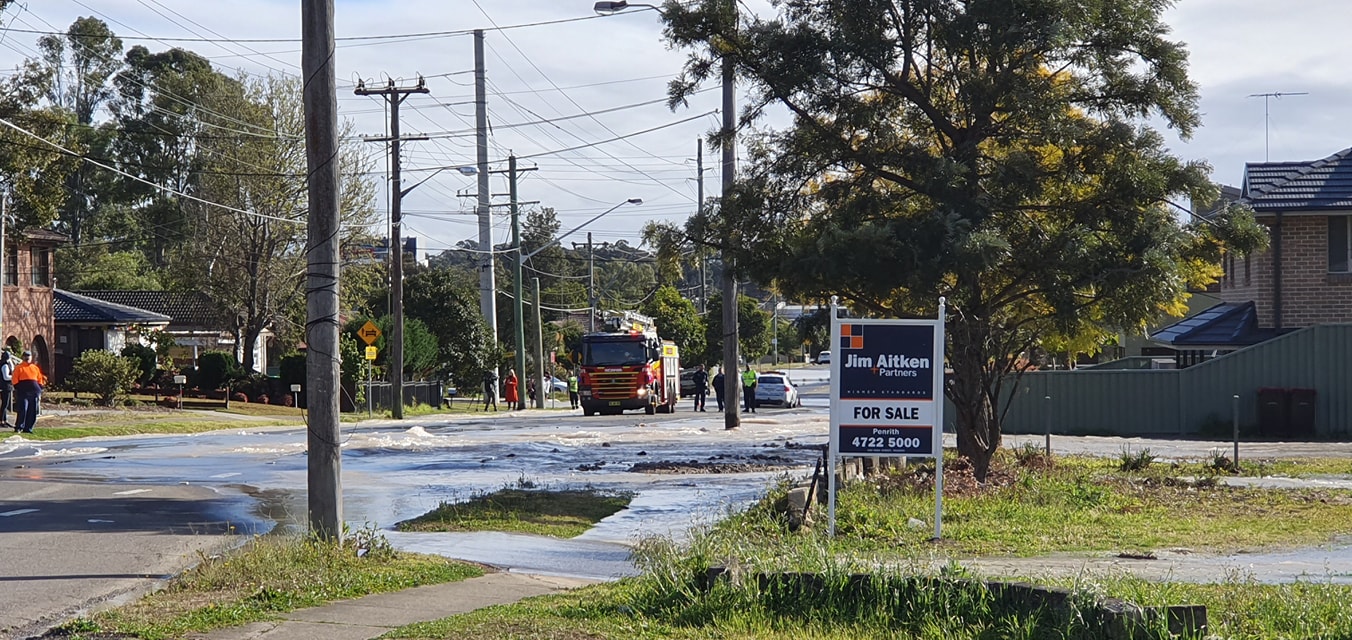 A Sydney Water spokesperson said it is unclear what caused the problem.
"Safety is our number one priority and our crews were on site quickly," the spokesperson said.
"At this stage, it's too early to tell what caused the break.
"Sydney Water Customer Advocates are on site to assist any affected customers. Up to 30 homes have been affected by the water and some residents have been evacuated as a precaution.
"It's too early to tell how long repairs and the re-opening of the roadway will take.
"Sydney Water sincerely apologises to affected customers and motorists and thanks them for their patience."
Water supply issues have been reported across Penrith today, believed to be linked to the Kingswood issue.