Two of the men involved in the brutal bashing of a young father in a Penrith car park earlier this year have pleaded guilty.
Lawyers for Mitchell Milgate, 19, and his brother Blake Milgate, 22, formally entered guilty pleas on their behalf at Penrith Local Court last Friday.
The pair are charged with 'assault occasioning actual bodily harm in company of others' and 'affray'.
The court heard upon the pleas of guilty, the men will now have their matters settled in the Local Court rather than the District Court.
Full sentencing assessment reports have been ordered for both offenders.
The brothers, of Glenmore Park, are among five men accused of setting upon Shannan Rushworth and Tyson Gampe in a fast food outlet car park in the early hours of February 3.
A third brother, Wendell Milgate, 20, as well as St Clair's Byron Donovan, 19, also faced court last Friday and had their matters adjourned to October 4 by consent.
The Crown told Magistrate Geoffrey Hiatt the reason for the lengthy adjournment was that there was "some complexity to the matter". She noted Rushworth suffered serious brain injuries and needed to be revived at the scene.
Their matters were adjourned to enable a further case conference between their lawyers and prosecutors. They are yet to enter pleas.
Wendell and Donovan are charged with 'cause grievous bodily harm to person with intent' and 'affray', while Wendell is also facing one count of 'assault occasioning actual bodily harm in company of others'.
The fifth accused, Dean Hooper, 22 – who is facing one count of 'affray' – had his matter adjourned to September 5. He is yet to enter a plea.
Mitchell and Blake are due to be sentenced at Penrith Local Court on October 18.
All five men are on bail.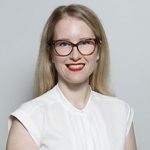 Alena Higgins is the Weekender's Senior News Reporter, primarily covering courts and Council issues.