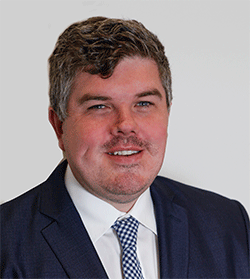 When I was a kid, I tried my hand at a range of sports at the urging of my parents and I'm proud to say I was very consistent at all of them. Consistently ordinary, that is.
There was my stunning soccer career, only halted by my inability to stay on side and an embarrassing situation of running towards the wrong goal when I finally did get a chance with the ball.
From there it was tennis. Hand-eye coordination is not my thing, I learned.
I gave swimming a go too, but as a recent cruise in which I nearly drowned while attempting snorkelling proved, Ian Thorpe I am not.
Bicycle riding? While attempting my own Tour de Jamisontown, I rode into a parked car, flipped over the top of it, broke my leg and ended up in hospital for six months.
It's safe to say my trophy cabinet is pretty empty. A participation trophy from soccer and a slight limp from the broken leg is about all I've collected.
I do have a couple of legitimate trophies from when I turned to a sport more befitting my body shape and skillset – ten pin bowling.
Yep, I was pretty crap at sport, and eventually I gave up which probably robbed me of some of the close friendships that sport can so often produce through your teenage years.
But sport still taught me a fair bit, even if it was that I wasn't very good at it.
It taught me about winning and losing, about things not going your way and about failure.
Nothing wrong with failure, or admitting you're not good at something. It breeds creativity and challenge.
I use much of what I learned from my failed sporting ventures in life today, particularly in business.
For most people, taking part in sport is the first time you learn that not everything goes your way in life.
You learn how to deal with disappointment, how to turn failure into success and how to turn in a different direction when need be.
But such lessons are under threat as we move more and more towards lying to our kids about how good they are.
School athletics carnivals where everyone gets a ribbon, even the kid who comes last because he either didn't try or just wasn't good enough.
Auskick? No match results, no ladder and no Finals.
Junior rugby league with no scoreboard and no Finals.
The list goes on.
Leading child psychologist Dr Michael Carr-Gregg has been very vocal about this issue, saying mollycoddling in junior sport is creating issues for a generation of children with greater anxiety levels than ever before.
"Where is the evidence base from any study anywhere in the world that this is advantageous for children," Carr-Gregg told The Daily Telegraph.
"Professor Harriet Hissock, from the Murdoch Children's Research Institute, her recent research showed Australian teenagers are being diagnosed with mental health problems, like anxiety, at an alarming rate.
"Yes, social media has a lot to do with this, but I think this whole idea of not being competitive, never failing and just focusing on participation is eventually contributing to young people's anxiety levels.
"Young people aren't learning how to be resilient."
We are building a generation of kids who are more wrapped in cotton wool than ever before, with helicopter parents who try to protect them from reality, to their detriment down the track.
In the end, my parents let me quit sport because they knew I was failing at it and so did I.
It allowed me to focus on other things, and become successful in other areas.
Being honest with our kids should be at the forefront of what we do as parents. Lying to them about success and failure is only setting them up for problems down the track.
Let kids be winners.
Let them be losers too.
When they hit the real world, they deserve to know what they're in for.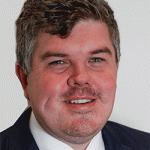 Troy Dodds is the Weekender's Managing Editor and Senior Writer. He has more than 15 years experience as a journalist, working with some of Australia's leading media organisations.