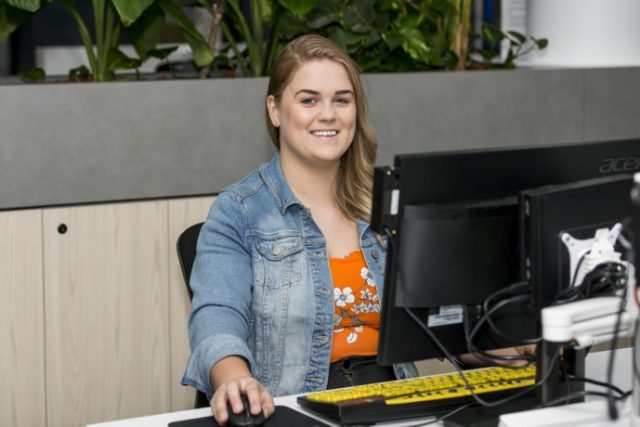 Private health insurance is all rainbows and butterflies, when you're not the one paying for it.
But for any young person, once you hit the ripe age of 21 and it's time to spread your wings, being slumped into a healthcare limbo is a harsh reality check of adulthood.
Earning a minimum or starting wage whilst also being in the prime years of your health, it would seem pretty unnecessary to take out cover that you cannot afford.
That's until you hurt your back playing sport, have a wisdom tooth decide to make a grand debut, or perhaps realise that being young doesn't make you invincible.
Currently living with sport-related injuries, endometriosis and polycystic ovaries, Glenmore Park resident Cassandra Swat knows the stress of mounting medical costs. With the constant need for physio, chiro and gyno appointments, the 21-year-old has been tossing back and forth on the pros and cons of insurance.
"The biggest problem is all of these things are now pre-existing injuries or illnesses, so whilst I'm injury prone the cover won't kick in for a year and, even when it does, it won't cover these pre-existing problems," she said.
Londonderry resident Monique O'leary currently pays $80 a month for her health insurance plan but now that she requires surgery, she's being stung with a lot of excess costs.
"I would like to go private so I don't go on a long waiting list but this would now make my cover $150 per month, as well as an annual $500 hospital fee, extra costs for overnight stays or gap fees and there's still a waiting period," she said.
While Australia's universal health care system, Medicare, is available to all, the Federal Government do recommend citizens take up private health cover.
Avoiding levy surcharges, premiums, rebates and shorter waiting times are just some of the attractive incentives.
However, the schemes are under constant fire as their return value on investment is questioned.
A recent report by the The Grattan Institute revealed trends that show more and more young, healthy Australians are abandoning their cover, leaving a majority of older, more expensive users.
They believe this is the death spiral of the industry, with rising premiums set to force more people out.
The question of whether it is or isn't worth it lies within the needs of the individual.
A graduate of Western Sydney University, Nicola Barton is a news journalist with the Western Weekender, primarily covering crime and politics.