I can reveal that Penrith will end its relationship with Classic Sportswear at the end of the season. Classic has provided Penrith's apparel, including on-field jerseys, for the past two years after the end of the club's partnership with Asics in 2017. Sources tell me the relationship between Classic and Panthers has been somewhat rocky since the beginning, particularly over timely delivery of products. My understanding is that Panthers will enter into a partnership with O'Neills Sportswear from next season. On a side note, the company has nothing to do with Panthers Chairman Dave O'Neill.
While no official decision has been made and circumstances often change, you can be pretty confident that Sione Katoa will not be at the Panthers next season. The 24-year-old hooker, who is off-contract at the end of the season, has been playing reserve grade recently after being dumped from first grade by Panthers coach Ivan Cleary. I've been told by several people around the club that Katoa, a Tongan international, is not in Penrith's future plans.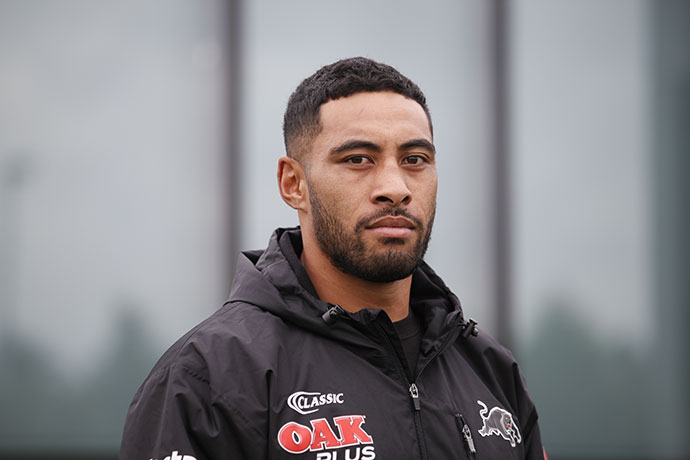 Spotted: Plenty of Penrith's first grade squad, along with Chairman Dave O'Neill and members of the club's Board, watching on at St Marys Leagues Stadium as the club's Canterbury Cup side took on the Bulldogs last Sunday.
Spotted: Panthers forward Isaah Yeo enjoying some time off last weekend in country NSW.
Tyrone Peachey's possible move to Penrith at the end of the season will all come down to money. As I reported last week, his switch back to the foot of the Mountains before June 30 hit a snag when the Panthers and Titans couldn't come to an arrangement financially. Talks are still ongoing, but the Peachey camp wants too much money. Panthers officials know what they want to pay for Peachey, who is a dynamic player but doesn't have a permanent position and is likely to start from the bench if he does return next season. I'm still tipping it'll happen.
I'm told the Panthers are somewhat uncomfortable with what is a mammoth back-ended deal for one-time NSW forward Reagan Campbell-Gillard. The 25-year-old's contract has been a discussion point around the club for some time, especially given his form this season has been patchy. The Panthers are happy to keep Campbell-Gillard as long as he finds some of the form he showed in recent seasons. Either way, they'd likely take a bath if they tried to offload him – no club would pay the money that Phil Gould signed off on mid-way through last year.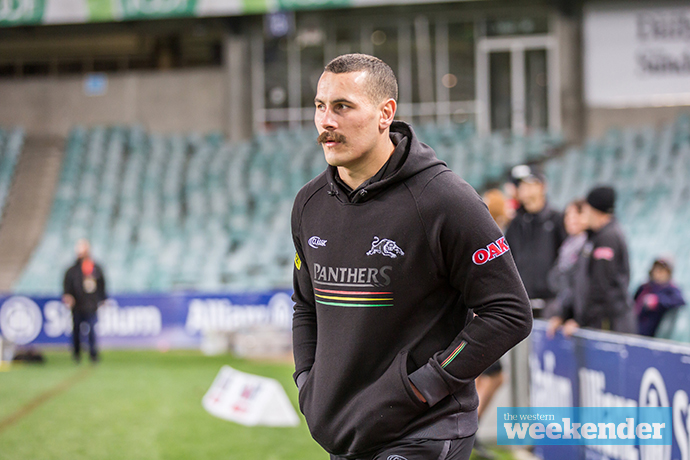 Panthers officials are worried about what is likely to be a very small crowd for Friday's clash against the Gold Coast at Panthers Stadium. While the school holidays may help a little, the 6pm timeslot is awful for those who travel outside of Penrith to work (which is more than half of the working population of the area). In addition, the Titans are towards the bottom of the ladder and there's very little support for them locally. The club is much more confident of big crowds against the Dragons next Friday night (7.55pm) and the Raiders on Sunday, July 28 (4.05pm).
What is going on with the scheduling over at Fox League? After shifting 'NRL 360' away from the 6.30pm timeslot to a new time of 7.30pm, this week programmers randomly shifted it back to 6.30pm for Tuesday and Thursday night, but stuck with 7.30pm for Monday. We can only presume Fox is trying to get the timeslot of key shows perfect ahead of a likely re-shuffle of programming at the end of the season.
Penrith winger Josh Mansour has spoken out after 17 players, including himself, were banned by Lebanon as the country's rugby league future descends into a farce. "I can't see the World Nines being successful for Lebanon with the way everything stands. I'm an ambassador for the tournament and have put my hand up to play. It's made me question if I want to," Mansour told The Daily Telegraph. "I keep telling myself I'm not playing for the board but I'm playing for my friends and family. If it means I have to send a big message and make a big sacrifice and not play, then I'm willing to do it." The Nines are being played at Western Sydney Stadium in October. Unless Lebanon can get its house in order, it's hard to see them participating.
Looking to get yourself some new Panthers gear? Make sure you check out the club's online shop, which has recently re-launched and is a lot easier to navigate. There's some great bargains on the site, too!