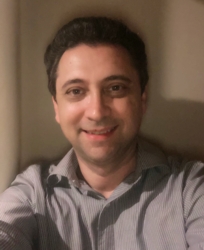 You can read our preview of Panthers v Raiders here, but it's over to Peter Lang with the rest of the round's games…
Cronulla-Sutherland Sharks v North Queensland Cowboys
One side is in freefall and has lost five games in a row, while the other is one loss away from being out of finals contention. No matter which way you look at it, this is a 'must win' game for both teams. The Sharks don't lose by much and the Cowboys are far from useless, so whichever team clicks, will win, it's as simple as that. It's also an even-money bet no matter what the bookies say and so for me the edge has to go with the home team and in this case, it's not the Cowboys. TIP: SHARKS
Newcastle Knights v Wests Tigers
The Knights are on a slippery slope out of the Top 8 after being a regular in the top half of the table for over three months now. They're also running out of home games so it doesn't take a genius (thank goodness) to work out that a Newcastle win is imperative this week. The Tigers had everything but their manhood questioned by Madge (how can a tough coach like this have a nickname like that?) and I think he might of even questioned that! If the Tigers don't 'man-up' and beat the Knights this round, I pity the poor fools at training next week.*Footnote: Congrats to Robbie Farrah who will play his 300th first grade game. TIP: KNIGHTS
South Sydney Rabbitohs v St George-Illawarra Dragons
The Bunnies bounced back in the last 10 minutes of their game against the Cowboys last week to record a much needed morale boosting win. St George-Illawarra meanwhile capitulated against the Panthers in the second half to leave their coach and fans searching for answers and finding only expletives. Halfback Ben Hunt is back for this clash as is Englishman Gareth Widdop. The injection of these two star players will help the Dragons but let's remember, one is out-of-form and the other is coming back from a four month injury. I've seen miracles happen before on the football field. There won't be one here. TIP: RABBITOHS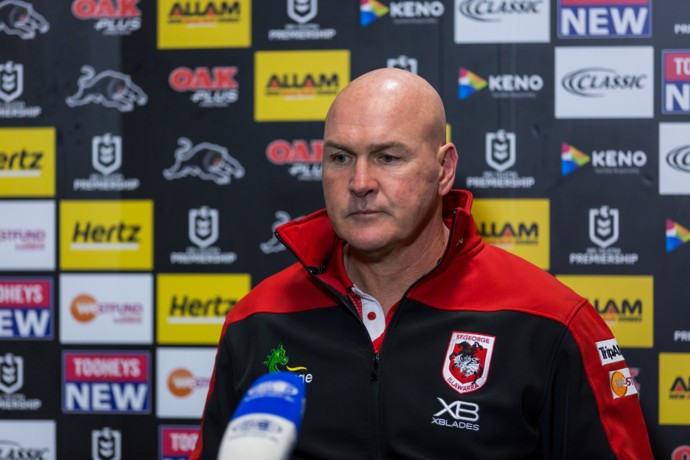 Gold Coast Titans v Brisbane Broncos
I mustn't know much about rugby league (shut up all you who agreed) but I didn't see any difference in the Titans last Sunday from the team who got belted by the Panthers the week before. No sorry, I did, for the first 10 minutes, then after that it was business as usual for the Gold Coast. The Broncos on the other hand are building and starting to play to their strengths now that coach Anthony Seibold has worked out that he's not coaching the Bunnies anymore. The Titans are only playing for pride now, let's see how much it means to them. TIP: BRONCOS
Parramatta Eels v New Zealand Warriors
Eels coach Brad Arthur, like Madge, is a breath of fresh air, a coach who says it like it is and doesn't worry about offending his players in the post match media conference. More often than not, it gets results. Parra were switched on for about 20 minutes in their last match and if they can stay switched on for the full 80, they will win the game. Duuhhhh, you might say….but it's harder to do as a collective group than you might think. The Warriors on the other hand just have to keep winning to stay alive in the race for the finals. It's a simple as that but geeze, the Eels bounce back better than anybody after a shellacking. TIP: EELS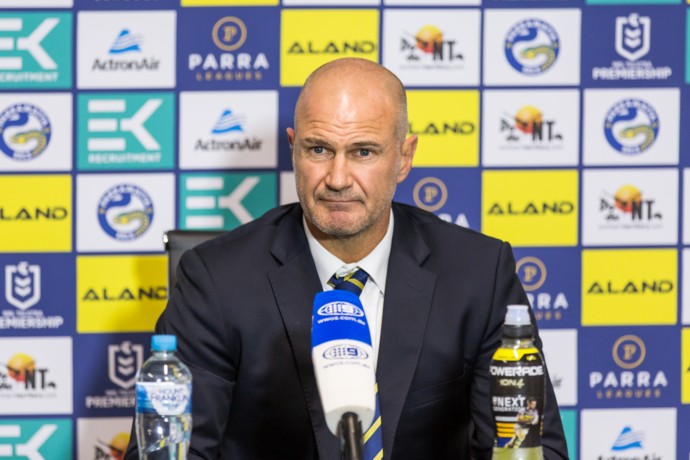 Melbourne Storm v Manly-Warringah Sea Eagles
Legend has it that in 1998 former Storm CEO John Ribot looked at the goal posts at a training session and said to then coach Chris Anderson, 'Mate, if we're not successful then our balls will be hanging from those posts very soon'. Well they didn't have to worry, apart from a couple of lean seasons the Storm have been one the most successful club sides of the last 21 years. Manly coach Des Hasler wasn't joking when he said there were only three sides who could win the comp in 2019 and one of them was Melbourne, he wanted you to think he was though. TIP: STORM
Canterbury-Bankstown Bulldogs v Sydney Roosters
Lucky the bubble didn't get too big for the Bulldogs before it burst last week after two wins on the trot. They simply don't have the talent to maintain a high quality up-tempo style of football for more than a few games. The Roosters themselves only hit top gear in the second half of their encounter against the Tigers last weekend but it might just be the flick of the switch they needed to get their premiership campaign back-on-track after a lacklustre six week period. I won't go as far and say Canterbury-Bankstown have no hope of winning this game because I've been burnt before with such statements…but…well…let's just say they have 'little' hope. TIP: ROOSTERS
Rumours of the Week
* A lot of Newcastle supporters are scratching their heads wondering what the real reason is why coach Nathan Brown is not selecting Aiden Guerra for first grade anymore. Rumours have it that the Knights are hoping to move Guerra, and his hefty contract, on at the end of season in an effort to sign a first class hooker to replace Levi who is also believed to be on the move at season's end.
* Although both parties deny it, the rumours of Phil Gould joining the Dragons in some capacity from 2020 onwards are growing again
* If Manly are to keep the Trbojevic brothers, they'll have to offload more than hooker Api Koroisau. I believe a few forwards are feeling a bit nervous about their future despite the Sea Eagles flying high this season because of them.
Rumours from the web: Here are some rugby league rumours doing the rounds on social media.
* Mitch Aubusson to retire at the end of the season
* Titan Jai Arrow to join the Sharks in 2020
* Josh Reynolds to play alongside Mitchell Pearce at Newcastle next year
* Broncos Jamayne Isaako to join the Rabbitohs in a swap for Corey Allan