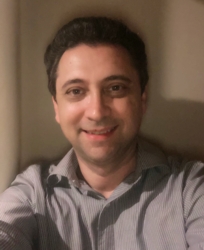 You can read Troy Dodds' preview of Panthers v Titans here, but here's Peter Lang's take on the recent of round 17…
Newcastle Knights v Canterbury-Bankstown Bulldogs
The big question surrounding this match is how many of the Knights five Origin representatives will back up for their club this Friday night. Obvious comment coming but depending on who does, will have a huge bearing on the final outcome of this match. Too bad I don't know any of the answers while I'm writing the preview. In any case I won't be underestimating the Doggies again and Newcastle won't want to either or the Bulldogs will rip them a new one. It's a home game for the Novocastrians but how much of a factor will that be? On one hand, Canterbury will be well rested and raring to go while the Knights will be more than a little fatigued, especially if they play their rep stars. Surely Brownie's boys can't lose two home games in a row? This really is a tough one to call but I'm going for an upset here and say the Dogs will win their first back-to-back games in 2019. Tip: BULLDOGS
South Sydney Rabbitohs v Manly-Warringah Sea Eagles
I'm really looking forward to this one. Yet another game affected by Origin (do you see a pattern developing with these previews?) with both sides contributing key players to the contest. I'm going to assume that all Origin players will back-up for both teams and play like they're as fresh as a daisy. Taking that into consideration there can be no possible way that the Bunnies will lose five-in-a-row. Expect 'Gran Torino' Bennett to dig deep into his bag of tricks, motivate his players and come up with a game plan which will blow the Sea Eagles right out of the ….errr sky. Putting all that bravado crap to one side for a moment, things have certainly changed over the last six weeks for the Rabbitohs. They have lost two thirds of the Burgess boys, Cody Walker is out of form and the team is not playing with any real confidence anymore. Oh screw it, I'm tipping against the pride of the league. Tip: MANLY-WARRINGAH
Brisbane Broncos v New Zealand Warriors
Well what do you know, there's life in the old Stallion yet…and I'm not talking about Darius Boyd here either although he had a much improved game as well. It was funny to see the Broncos swap jerseys with the Sharks at the start of the game and then play like they did. The Warriors also turned the tables on the Knights with a very impressive second half performance to take the valuable two competition points home. So going into this match there's no clear favourite, it will depend on who starts the game better and keeps their focus for the entire 80 minutes. Both sides have been guilty of fading in and out of matches and letting opposition sides back into the contest after dominating for large patches of time. Since this game is so hard to split, I'm going for the Origin factor to sap the energy out of several Brisbane players and hand a resurgent Warriors side a much needed win. Tip: WARRIORS
Melbourne Storm v Cronulla-Sutherland Sharks
Let me start by stating the %$#&^ obvious. The one thing that makes this game a must watch event isn't the outstanding form of the Storm or the crappy play of the declining Sharks but the milestone achievement of Melbourne hooker and number one referee Cameron Smith, who will celebrate his 400th first grade game of rugby league. A record that may never be broken. Like him or loathe him, you can't help but respect a man who has only missed six first grade games in 17 years of football. He is a future immortal and his name will be up there with the greats of our game forever. He may not be fast on the field but he's fast where it still counts, between the ears. A better game manager you will never find. Ok now onto the boys from the shire. If they are any hope of pulling off a stunning upset and raining on Cameron Smith's parade, they're going to have to play far better football than the absolute crap they've dished out over the last two weeks. Enough said. Tip: STORM
Sydney Roosters v North Queensland Cowboys
Despite resting both James Tedesco and Boyd Cordner, the Chooks will still start deserved favourites in this match especially with hooker Jake Friend making an early comeback from injury and pushing Victor Radley to his preferred ball-playing position of lock. Friend's return cannot be glossed over as the Roosters have looked out-of-sorts badly at times without him. He controls the forwards and his darts from dummy half at crucial times during a match really get the Chooks on the front foot. The Cowboys on the other hand, know a win here is vital if they're to stay in touch with the Top 8. Jake Clifford at halfback is improving but along with new fullback Scott Drinkwater but they just don't have the experience to lead the side to victory if Michael Morgan fails to back up from Origin. Tip: ROOSTERS
Wests Tigers v Parramatta Eels
It would be remiss of me not to congratulate Benji Marshall who will play his 300th first grade game. The sad thing is, I'm so old I can remember his first grade debut! Anyway, moving on and there's only room for one of these sides in the final Top 8 and while there are still plenty of games left for both teams to qualify, whoever gets the chocolates in this one, will take one step closer to securing a finals spot. The Tigers are very much an all-or-nothing side, if they're on song from the start they'll generally grit their teeth and come home with a wet sail. If they're off, the passes don't stick, the defence doesn't hold and it's curtains for the boys in black and orange. The Eels are pretty much the mirror image of the Tigers. When halfback Mitchell Moses is in form, he can control a game with his deft passing and kicking while fullback Clint Gutherson carves them up from the back. If both players are off, then the Eels might as well pack up and go home. Tip: EELS
St George-Illawarra Dragons v Canberra Raiders
I'm not going to bore everyone and mention in every preview how many Origin stars will back up for their respective clubs will have a bearing on the outcome of the game. Well apart from that line of course. Let's face it if St George-Illawarra want to remain relevant and be a real shot of making the Top 8 this season, this is a game they have to win. The Raiders on the other hand were torn to shreds by their coach Sticky and they've had two weeks to stew over what he said about them as well as reflect on how they threw victory away in their game against the Eels in round 15 after jumping out to a big early lead. After a solid first half of the season Canberra's form has looked a little wobbly of late and they'll need to steady the ship or risk dropping out of the Top 8 altogether. Something which seemed almost impossible to consider only a month ago. I'd hate to be a Raiders player if they lose this one. Tip: DRAGONS
Rumours of the Week
While every man and his….err…dog has been linked to the head coaching job at the Bulldogs for 2020, there is also some mail around that a recent former first grade coach at the northern beaches may be up for the position of… assistant coach at the kennel.
Don't expect Dylan Walker to hang around at Manly if the Trobojevic brothers are re-signed to multi-million dollar deals. With DCE also on over a million a season, Walker will have to look elsewhere to secure a decent pay day. Several clubs are aware of the situation and are monitoring the situation closely.
Some of the out-of-left field rumours doing the rounds at the moment include Raiders Jordan Rapana being sounded out by the Warriors and Titans Jai Arrow being linked to the Eels. I can't see either of these moves happening personally.