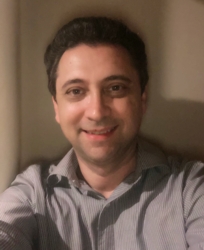 Peter Lang takes a look at Round 16 of the NRL…
St George-Illawarra Dragons v Melbourne Storm
Normally teams win the lottery when they play the Storm during the Origin period, for many, it will be the only chance they'll get to beat them all season. Well this year the Storm are the ones who have hit the jackpot because they get to face a Dragons side minus the likes of Ben Hunt, Corey Norman, Paul Vaughn and Tyson Frizell to name but a few. Melbourne also have a couple of handy players out including Cameron Munster (used to love that show as a kid) but they still have the best referee in the comp, Cameron Smith in their side and that is the biggest bonus of all. The Dragons on paper are going to struggle without their star playmakers while the Storm look a lot stronger with their spine only missing Munster. Rugby League supporters say the skill level in games goes down during the Origin period, when the best players are taken out of each side. This is one game however which still should be a decent spectacle! Tip: Storm
Wests Tigers v Sydney Roosters
This is one game which isn't overly affected by State of Origin withdrawals as only four players are out combined from both sides with one only, Moses Mbye, missing from the Tigers. With three strike players out for the Roosters you would have to give the edge to the Tigers who are at full strength bar one single solitary player, you'd have to wouldn't you? You'd be as mad as a cut snake if you didn't tip the Tigers. Well guess what, I'm going to tip the Chooks in this one and I'll give you three reasons why. 1) Latrell Mitchell 2) Luke Keary and 3) Cooper Cronk. These three players alone are enough for me to tip an 'upset' here. Hang on, I've just thought of another three reasons, 4) Jared "EGLER is Genius' Waerea-Hargreaves 5) Daniel Tupou and 6) Angus Crichton. Have I made my point! If not let me use a few exclamation points when I declare my tip. Tip: Roosters!!!!!
Newcastle Knights v New Zealand Warriors
The normally affable and unflappable Warriors coach Stephen Kearney finally showed he could get cranky with the best of them after a reporter asked him if he was already planning for 2020 following his side's 19-18 loss to the Panthers last Sunday. He berated the journo as if it was an insult to even think his team was out of finals contention. The Vodafone boys could use that kind of fire against the Knights this weekend, who must think they're the 'duck's nuts' after giving the Broncos a right royal shellacking in round 15. Despite being beaten by a side which had no right to win given the well documented adversity they suffered during the game, I actually think this match will be closer than most people think. Newcastle are sitting pretty at the moment and going along nicely but they'll want to keep their feet on the ground and their heads in the game or the boys from across the ditch could just pull a similar number on them that the Panthers did last weekend. Tip: Warriors
Cronulla-Sutherland Sharks v Brisbane Broncos
Ok… ok… ok… my apologies to all the Bulldogs supporters out there, I know I said the Sharks would beat them by a country mile and I was wrong. Last week Cronulla would have struggled to beat an egg. Their opponents meanwhile, the once mighty Brisbane Broncos are nothing more than a shadow of their former selves. To make matters worse, they lost their only real 'X-Factor' in the backline when Anthony Milford went down with a serious leg injury. Origin is affecting both sides in this game so that 'kinda' even things out on that score. What can't be ignored however is the absolute dismal form of the men north of the border. They look uninterested, their patterns of play are all over the place and they don't start playing football until they are so far behind on the scoreboard that it's too late for a miracle comeback. As bad as the boys from the shire were last Sunday, I can't see the Broncos turning it around to claim a victory this weekend. Tip: Sharks
Rumours of the Week
There will be no shortage of suitors when clubs start making offers for the Trbojevic brothers, Jake and Tom, from November 1 this year. You'll hear about the usual clubs going after their signatures and how Manly will be odds-on to keep them both at home on the northern beaches. However the sheer weight of dollars some clubs will throw at the boys will be hard to ignore. I'm hearing that a Sydney club… or a club a little further west of Sydney… may be preparing to make Jake and Tom an offer they'll find hard to refuse. The club is already making plans and starting to clear house in preparation for the multi-million dollar offer. STAY TUNED!
Whispers from the Gold Coast suggest that Kevin Walters will take over from current coach Garth Brennan for season 2020. Don't be surprised if 'Kevvie' gets an early start at the Titans once the Origin series is out of the way.
There have been quite a few 'centres' on contract for 2020 sounded out by various player managers to swap clubs despite having a year or more on their contract remaining. It will all be done legally, but it begs the question, what is a contract worth these days?