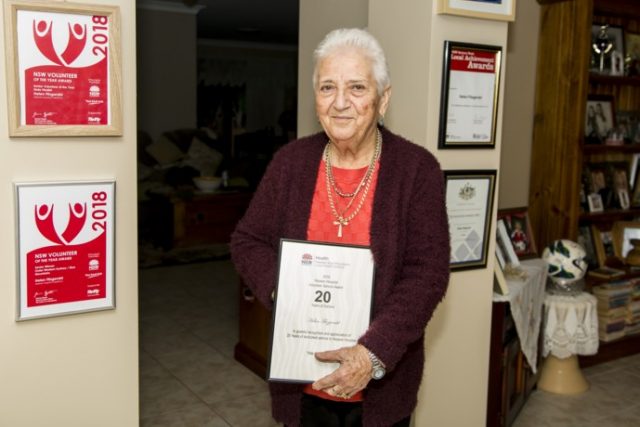 Helen Fitzgerald loves being a volunteer and has no plans of stopping any time soon.
The 81-year-old Penrith resident has just been recognised for her 20 years' service as a Nepean Hospital chaplain.
Mrs Fitzgerald, who is originally from Greece, said she decided to devote herself to helping others after she had to spend time in hospital.
"I had breast cancer in 1996 and I snuck in an icon of Mary and Jesus into the theatre and I prayed to the gods and said to them if you make me well I will help support sick people," Mrs Fitzgerald said.
"I do a lot of work with coronary care so if they have a bypass or operation, I talk to them about their problems and I am Greek Orthodox so if they want to pray, I do that with them too."
Being named the Senior Winner for Western Sydney region in the NSW Volunteer of the Year Awards last year as well, Ms Fitzgerald said she hopes to keep volunteering until she is 90-years-old.
General Manager for Nepean Hospital, Brett Williams, who presented the award said that volunteers are important to the hospital community.
"The difference they make to the lives of patients and families is profound and can never be truly measured," Mr Williams said.
"The hospital experience is made just that little bit easier with the warmth, comfort and support our volunteers provide."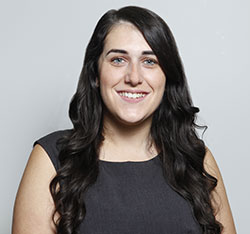 A graduate of Western Sydney University, Emily covers community news and entertainment for the Western Weekender.