The art of drag and men transforming into women has been around since the late 1800s but in recent years, with the TV show 'Rupaul's Drag Race', it has burst into mainstream media.
Australia's six-foot-something songstress Prada Clutch and her divas are bringing the popular entertainment to Penrith with their all-male revue named 'Les Divas'.
Prada told the Weekender that after being inspired by the musical 'Priscilla' while studying musical theatre, she decided to jump into the world of drag which led her to where she is today.
"I bought heels, a dress, a wig and entered a drag competition where I ended up doing really well. I got a gig and have been now working 11 years full-time in drag as a result," Prada said.
"The main reason I got into drag was because I love the idea of making people happy in a joyous way when everyone has their own troubles and things going on. Why be dark when you can have rainbow, glitz and glamour."
The 90-minute show features Prada and two other divas who use their skills to transform into some of the most famous divas.
Prada recreates her favourites such as Barbara Streisand, Shirley Bassey, Celine Dion and Cher.
"We have three drag queens impersonating 12 of the most iconic divas with the highest respect, as we admire and adore these women," Prada said.
"Everyone should expect to laugh, sing, dance, cry and hopefully be uplifted and inspired by the end of the show."
While Prada pays tribute to the greats, she is a true performer in her own right being one of Australia's most in-demand live singing drag queens, which sets her apart from the rest.
"My whole life I wanted to sing the big diva songs, so this was the perfect opportunity I created for myself and it was very well received, so I can't go back," Prada said.
"I find it easier to connect to the audience if something funny happens and you can ad lib to the song, it gives that more personal relationship with them."
This show will dazzle the audience with wonderful wigs, colourful costumes, cheeky humour and of course amazing performances like never seen before.
'Les Divas' will be on at the EVAN Theatre in Penrith on Saturday, August 10 at 8pm. Tickets are from $35.45. To book, call 1300 PANTHERS, visit penrithpanthers.com.au or see the staff at Panthers reception.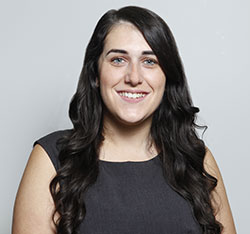 A graduate of Western Sydney University, Emily covers community news and entertainment for the Western Weekender.