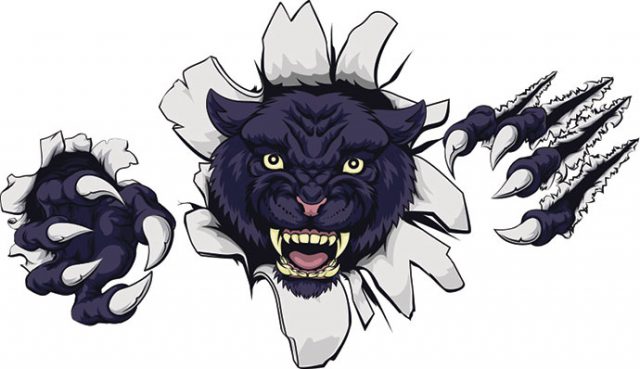 I can reveal the truth behind Corey Thompson's reported potential deal with the Panthers. It appears the Wests Tigers, who panicked last week and re-signed Thompson soon after word of the Penrith deal leaked, were played by the 29-year-old's manager. Penrith never made an offer to Thompson. His manager made contact with the Panthers and suggested a deal, which the club declined. There's nothing more to it. Any suggestion the Panthers chased Thompson's signature is way off the mark.
As expected, the Panthers granted centre Waqa Blake an immediate release on Wednesday, with the 24-year-old to join Parramatta. "Ultimately it was a difficult decision to grant Waqa's release but it will assist the management of our salary cap moving forward," said Panthers CEO Brian Fletcher. "We extend our sincere thanks to Waqa for his contribution at Panthers and wish him the best of luck for the future."
Waqa Blake's departure will of course spark further speculation that his place in Penrith's top 30 will be taken by Tyrone Peachey. Peachey wants out of the Gold Coast Titans and has a desire to return to the Panthers. With Blake and Dallin Watene-Zelezniak recently released, Penrith have the money available to make it happen. The player transfer deadline of June 30 is fast approaching, however.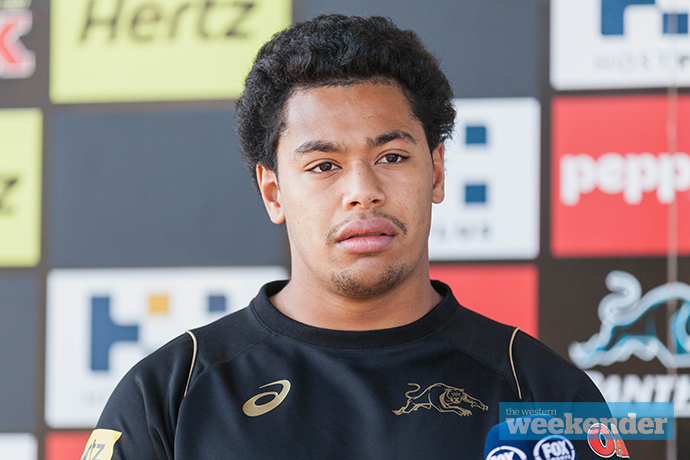 Halfback Nathan Cleary is out of State of Origin III after scans confirmed he'll most likely miss a month of football due to an ankle injury. Cleary went down in the first half of the Blues' trouncing of Queensland in Perth on Sunday night and didn't return after half-time. The 21-year-old has been diagnosed with a high grade lateral ankle injury and is currently dealing with a large amount of swelling. Fortunately the scans showed the syndesmosis in Cleary's right ankle remains intact. He's targeting a return for Penrith against the Raiders at the end of July.
7NEWS Sports Editor Jim Wilson has praised the Panthers after hosting last week's Andrew Johns and Laurie Daley Cup presentation night. "There is no doubt the Panthers have invested more than any other club in developing talent through their junior programs and links to country rugby league," Wilson said. "I'm so excited Penrith is about investing in grassroots and talent from the city but also the country. They walk their talk and putting back into the game's true heartland in the bush is fantastic."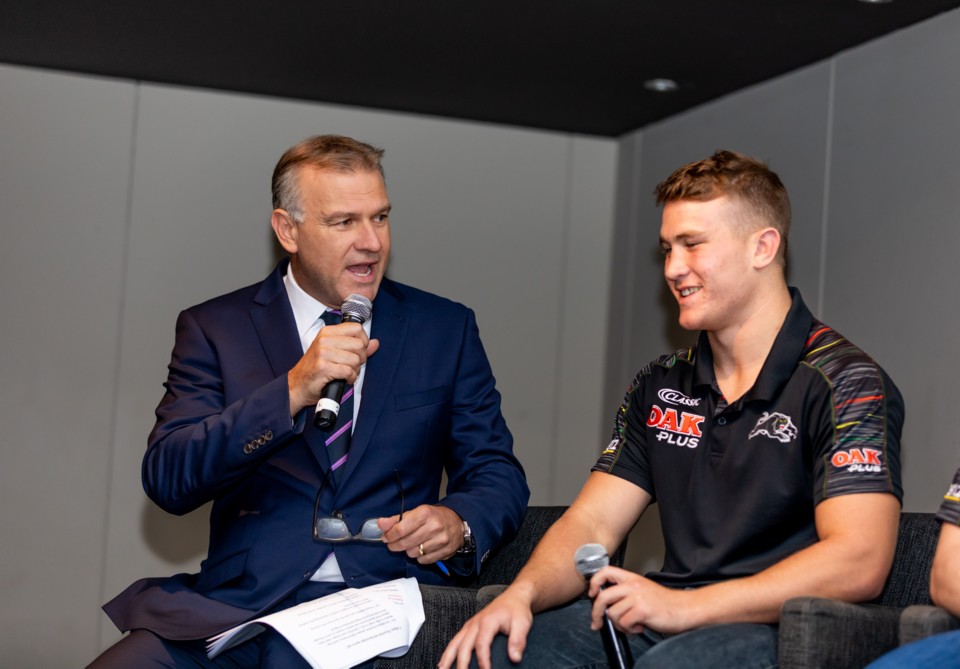 I'm hearing plenty of whispers at the moment surrounding Penrith's partnership with major sponsor OAK. Various people around the club tell me the deal is all good moving forward, but I've heard the club has been shopping the sponsorship around in some quarters. Watch this space.
The daughter of Panthers legend Mark Geyer has avoided conviction after being caught with cocaine at a race day earlier this year. Montana Geyer fronted court last week where she pleaded guilty to possessing 0.3 grams of the drug. Geyer was sentenced to a 12 month conditional release order, with no conviction recorded due to the small quantity of cocaine and her otherwise clean record.
2003 Penrith premiership winner Luke Lewis is increasing his profile on social media. He's already got more than 55,000 Instagram followers but Lewis has recently re-launched his Facebook page, sharing a behind the scenes look at his work with Fox Sports and the ABC, as well as his family life. Check him out at www.facebook.com/lukelewis011.
Spotted: Panthers legend Mark Geyer wearing a Panthers shirt in Perth ahead of State of Origin II last weekend.
There's speculation that Penrith will promote one of their development players into the top 30 squad next week.