Australian country music's favourite son Lee Kernaghan is coming to Penrith to throw a big party and everyone is invited.
Lee is bringing his new album 'Backroad Nation' on tour with some very special guests that will make country fans kick up their boots.
Lee told the Weekender the tour will live up to the album's name and cover a lot of country.
"I've spent the last year working on the new album and it debuted at number one on the country and Australian charts, so it's been really well received which is amazing," Lee said.
"It's songs about us, our country, places I've been and people I've met. In a lot of ways, it's another chapter of my life experiences but turned into songs."
He said the show is going to be massive with The Wolfe Brothers, who won four Golden Guitars at the recent Country Music Awards in Tamworth, and CMC 'Female Artist of the Year' Christie Lamb joining him in a night of nights.
"Every time I sing 'Spirit of the Anzacs' and Christie lamb comes out to the do the Jessica Mauboy part, you can just feel the energy in the room and the roof starts to lift off," Lee said.
"Not to mention The Wolfe Brothers are the hottest band in the land, so it's really a double bill with those guys, plus we've got a brand new song called 'Till It Ends' which we will be performing at the show."
Lee said it is an exciting time for him as an artist and the country music industry as a whole.
"A lot of people say this new album is like my earlier albums but there is a new engine under the hood with new music on the way," he said.
"Country is on the fly and it's crossing over genres and breaking through barriers, there's so much country on mainstream radio, it's one of the most exciting times I can remember."
The tour will be one to remember with extra shows being added as they are selling out quickly. Make sure you get in early to secure your spot, so you don't miss your chance to dance all night with this talented singer-songwriter.
Lee Kernaghan will be performing live at the EVAN Theatre on Friday, September 13 at 8pm. Tickets are from $45.60. To book, call 1300 PANTHERS or visit penrithpanthers.com.au.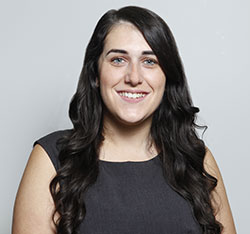 A graduate of Western Sydney University, Emily covers community news and entertainment for the Western Weekender.