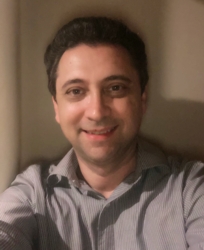 Peter Lang looks at Round 14 of the NRL…
Canberra Raiders v Cronulla Sharks
Now this should be a quality match-up. Two in-form sides sitting in the Top 8. The Raiders sit in fourth place and a win here would help consolidate their position while the Sharks are improving every week with more star players to make their comeback over the next few weeks. Canberra were simply dazzling last week against the Tigers whose defence crumbled under the sheer size and skill of the players they were up against. They won't find the Cronulla defensive line so easy to break, so the risks they'll need to take with the football will be greater but if there's a team that can play with width and has the players to get away with it, it's the Green Machine. It's a cliche' and because I'm the self-professed 'King of the Cliche' I will finish by saying that the forward clash between these two sides is worth the price of admission alone. Tip: Canberra Raiders
Gold Coast Titans v New Zealand Warriors
The Titans left two of their most high profile and highest paid players out of last week's starting 17, had their halfback out for personal reasons and they made short work of their opponents the Brisbane Broncos last Sunday afternoon. This is not how rugby league games are normally won. It was a big gamble by Gold Coast coach Garth Brennan to go into such an important match with around $2 million dollars worth of talent on the sidelines but it paid off. He picked effort over talent and form over formula and came up trumps. The Warriors on the other hand made a different statement against the Storm last weekend. It's that they just can't compete with a Top 4 side just yet. Their halves failed to fire against quality opposition and their forwards didn't make a dent. This one is easier to pick than I thought. Tip: Gold Coast Titans
North Queensland Cowboys v Wests Tigers
I feel for the Cowboys, they have accumulated more injuries than a cheerleading squad. In case you didn't know, studies suggest that cheerleading as a profession is more dangerous than playing American Football. (It's a fun fact I just had to share). Anyway, North Queensland were brave against the Sea Eagles last start and one could argue would have won the game if not for their injury toll. The Tigers meanwhile are the 'Jekyll and Hyde' of the competition. Good one week and then terrible the next. Coach 'Madge' Maguire clearly sees no value in certain players no matter how much money they are on. This is obviously affecting the players at the club and their performances on the field. I can't see it getting any better up in Townsville this Friday no matter how many injuries their opposition has because unlike them, they aren't a divided group. Tip: North Queensland Cowboys
Melbourne Storm v Newcastle Knights
After winning three wooden spoons in a row recently it's safe to say after six wins on the trot that the Newcastle Knights are back in a big way. The slow, yet methodical rebuild which fans had to endure under coach Nathan Brown is finally paying dividends..and how! They won't face a greater challenge than the mighty Melbourne Storm at home. A team that faces a rebuild almost yearly but still manages to make the Top 4 while it does so. The Knights will miss their forward leader David Klemmer for an extended period while the Storm will miss not having a dominant halfback for the rest of the year. Doesn't matter to Melbourne, the support cast around Brodie Croft is so incredibly good the 'Purple Reign' will continue to dominate their opposition and the competition for years to come. Tip: Melbourne Storm
Parramatta Eels v Brisbane Broncos
One team was awful , the other was the Brisbane Broncos who were even worse. Eels coach Brad Arthur was refreshingly honest and scathing of his side after their 20 point loss to the Sharks last Saturday, basically saying they play like part-time park footballers with their minds not always on the job. The Broncos meanwhile turned up complacent, lifeless and listless (which I think is almost the same thing) and looked a shadow of their former selves. It's fair to say both teams need to rediscover the spark which propelled them to greater heights recently or they'll disappear from the Top 8 radar never to be seen again. Apart from one match against the Panthers, the Eels have made mince meat of their opposition at their wonderful new home ground of Bankwest Stadium this year. Parra fans will be hoping to be served hamburgers this Saturday instead of humble pie! Tip: Brisbane Broncos
Manly Sea Eagles v St George-Illawarra Dragons
We'll see just how dangerous the Dragons are after this game. Beating an out-of-form Bulldogs side is one thing, beating a genuine Top 8 contender in the Sea Eagles, is another thing altogether. In Manly, St George-Illawarra will face a much-improved and yet still a much maligned team which is still to be taken seriously as a premiership contender. It's probably because players like Cade Cust, Reuben Garrick and Morgan Boyle are hardly household names at the moment. However they are playing alongside talented household names like DCE, the Trbojevic brothers and Dylan Walker. It's a potent mix of youth and experience and it's proving a deadly mix for opposition sides this season. Do the Dragons stand a chance in this one, not a chance. Tip: Manly Sea-Eagles.
Sydney Roosters v Canterbury Bankstown Bulldogs
It's hard to talk trash about a side like the Bulldogs who look like they're trying hard every week but coming up short, sometimes way too short. In the case of Canterbury-Bankstown it simply comes down to not having enough quality strike players to trouble the opposition, not only on the scoreboard but on the field as well…add to that more injuries and this team is going to need more than Panthers discard Dallin Watene-Zelezniak to lift them out of wooden spoon contention. The Roosters are also missing several of their quality players including Luke Keary, Jared Waerea-Hargreaves and Jake Friend but on the flipside welcome back Latrell Mitchell and Angus Crichton to the fold. They say it's not the size of the dog in the fight that counts but the fight in the dog. In this case unfortunately, the size of the fight won't matter. Tip: Sydney Roosters
Rumours of the Week:
* Which out of Sydney team is well entrenched in the Top 8 but still on the lookout for a prop before the June 30 deadline? I'm hearing a deal with this player is close to being finalised with his current club quite happy to let him go before his pay more than doubles next season.
* There are at least half-a-dozen clubs looking to make some last minute changes to their roster before the June 30 deadline. The Panthers, Cowboys, and Eels are the obvious ones but you'll never guess what other clubs are trying to pull a rabbit out of a hat!
* Which big name prop is still on the nose with his club despite showing some good form on the field recently?