The iconic Penrith hedge has become the latest casualty of the Mulgoa Road upgrade.
The hedge, a prominent city landmark since it was first planted in April 2003, was ripped up some weeks ago and won't be reinstated, a Roads and Maritime Services spokesperson confirmed.
"As part of work for the Mulgoa Road upgrade, Roads and Maritime Services carried out vegetation and earthwork, removing a hedge at the intersection of Mulgoa Road and High Street in Penrith," the spokesperson said.
"Roads and Maritime has consulted with Penrith Council and due to the constraints on space and the provision for gateway wayfinding signage, Council decided not to replace the hedge."
Despite a shaky beginning, including several attempts at growing the floral sign and attacks by vandals, the shrubs finally flourished and the letters took shape.
The spokesperson said the shrubs that made up the sign at Woodriff Gardens would be replanted at other sites across the city.
"Roads and Maritime is working with Council to relocate the shrubs within the garden to other locations in the Penrith local area," the spokesperson said.
The Australian and NSW governments are jointly funding the $105 million Mulgoa Road, Penrith – from Union Road to Museum Drive including Railway Bridge – upgrade.
Work at the Mulgoa Road/High Street intersection is planned to be completed in early 2020.
"The work will increase road capacity for the growing Penrith CBD by reducing congestion, improving access to public transport options and improving travel times for motorists," the spokesman said.
A similar floral sign can be found in St Marys at the corner of Charles Hackett Drive and the Great Western Highway.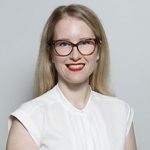 Alena Higgins is the Weekender's Senior News Reporter, primarily covering courts and Council issues.