The Whitlams are coming to Penrith to take you back to 1999.
The popular band will be joined by one of their favourite artists Ella Hooper on their 'Last Drinks at the Morrison Hotel Tour'.
Frontman Tim Freedman said he can't believe where 20 years has gone but he loves going back in time.
"The last few years I have been doing a bit of theatre with my Harry Nilsson cabaret, a little touring with The Whitlams two months a year, and a little scratching of my chin and looking in to the middle distance," he said.
"I'm proud of our catalogue and I love seeing an audience get taken back in time."
The band will entertain audiences with a mix of old and new with the hand-picked songs in the show.
"We are playing most of our multi-platinum 1999 album 'Love This City', which had our singles 'Blow Up The Pokies' and 'Thank You (for loving me at my worst)' on it," Tim said.
"The other half of the show is from the other five albums, including Bob Dylan's six minute 'Tangled Up In Blue' which it's time to play again."
Even with the band achieving three multi-platinum and three gold albums along with three ARIA awards, Tim admitted to the Weekender that it can be nerve-wracking and exciting for these seasoned musicians.
"I only get nervous before live television, but I do get excited by any full house anywhere. Our sound is very similar, but we swing a bit more now. I still have the band that recorded 'Love This City', so the songs are in our bones," he said.
This group of talented musicians will take you on a trip during their rambunctious long set as they wander widely through their albums.
Mark the passage of time and see The Whitlams do what they do best.
The Whitlams will be on at The Joan in Penrith on Thursday, June 13 at 8pm. Tickets are $60. To book, call 4723 7600 or visit www.thejoan.com.au.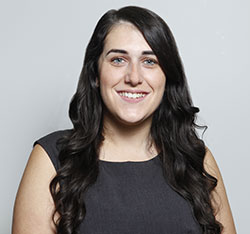 A graduate of Western Sydney University, Emily covers community news and entertainment for the Western Weekender.