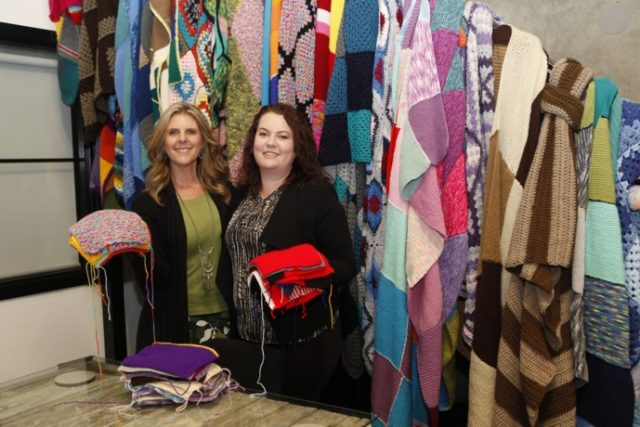 It's time to dust off the gas heater and get the dressing gown out from the back of the wardrobe, but for some of Penrith's most vulnerable residents, getting warm isn't that simple.
As another cold winter approaches, organisations around the community are doing their best to ensure those sleeping rough are as prepared as they can be.
Whether that be free blankets and beanies or even a warm meal, simple items can go a long way in the cold, and there's plenty of ways you can help out this year.
"We know how cold it gets in Penrith so we want to make sure as people who are blessed enough to live in houses and have heating and warm clothes that we can give to those who don't have that privilege," Penrith CBD Corporation CEO, Gai Hawthorn said.
The Project Warmth appeal involves putting together comfort packs and seeks the donation of apparel such as beanies scarves, gloves, socks and jackets.
Drop off points are located at the Penrith CBD Corporation office, Stuart Ayres' office, the two ANZ Bank branches on High Street and inside Westfield Penrith as well as The Creative Fringe.
"These initiatives really strengthen the Penrith community," Ms Hawthorn said.
The Creative Fringe is again hosting two of their own special drives including Think Outside The Square, where people can donate 20x20cm knitted squares to make blankets and Plastic Fantastic, where they crochet sleeping matts out of plastic bags. All items will be donated to Mama Lana's, The Haven and West Care.
"When someone receives a blanket that has been made by someone else they realise that people do actually genuinely care about them," Creative Fringe CEO, Debbie O'Connor said.
Other initiatives around town include the Community Smiles Winter Appeal, which is collecting a range of new and used items such as tents, foam mats, thermos and apparel.
The Community Smiles drive will run until Friday, June 7 and has two drop off zones, at the High Street post office and at Salts of the Earth on Henry Street.
A graduate of Western Sydney University, Nicola Barton is a news journalist with the Western Weekender, primarily covering crime and politics.