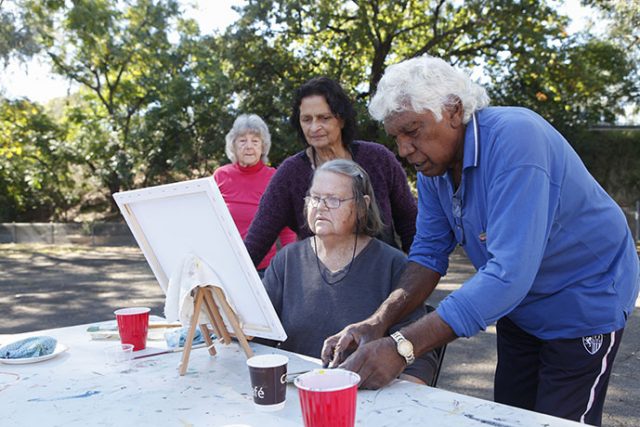 A year ago, Glenice Bell was using a walking aid and feeling all of her 82 years.
But now the octogenarian has a new lease on life thanks to a local service provider that aims to help Aboriginal people who are aged or with disabilities live and work independently in the community.
Mrs Bell credits the services and programs offered through the Sydney Region Aboriginal Corporation (SRAC) for her heart-warming turnaround.
"I was feeling really old and I was using my walking stick because I thought I needed it," she explained.
"I went into SRAC and everything just changed.
"Everyone is positive… nobody went out of their way to do things for you because you were old, so all of a sudden my spirits were back."
Mrs Bell has since ditched her walking stick and hasn't looked back as she enjoys the next chapter of her life.
"I don't use my walker, in fact, since we moved [house] I can't even find where it is," she laughed.
Through SRAC, Mrs Bell engages in a number of activities.
"We get our nails done, we get our hair cut, we have days we go to the pictures and we have crafts and we do artwork, it's taken 10 years off my life," she said enthusiastically.
Originally based in Lethbridge Street, SRAC has recently moved to the old Penrith Public School site on Henry Street after receiving a $1.7 million grant as part of the NSW Government's Disability Sector Scale-up.
In 2017, the heritage site was the subject of an unsuccessful development application for an Islamic School.
CEO of the not-for-profit centre, Kathy Schreyenberg, said SRAC is using the funding to provide outreach services and to create a National Disability Insurance Scheme (NDIS) hub at the Penrith site to provide office space for Aboriginal small businesses that provide NDIS services to the community.
"It is an amazing opportunity for us and we are very thankful," she said of the funding.
"It's given us the opportunity to expand our services and to provide a culturally safe space where Aboriginal people can come together.
"There is a real community spirit here and people working to help each other and I think that's just a beautiful thing."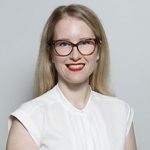 Alena Higgins is the Weekender's Senior News Reporter, primarily covering courts and Council issues.