A new state-of-the-art building was unveiled at Penrith Public School earlier today, as a result of a $10 million investment from the State Government.
Premier Gladys Berejiklian joined Minister for Education Sarah Mitchell and Penrith MP Stuart Ayres to officially open the new two-storey building, which is home to 12 hyper modern learning spaces.
Ms Berejiklian said she was thrilled to see this project delivered for the school community.
"The upgrade of Penrith Public School has delivered 12 cutting edge classrooms to give students the best possible learning environment to thrive in," she said.
The flexible and spacious rooms promote both student and teacher collaboration, with the school, student families and the community all having input into the design.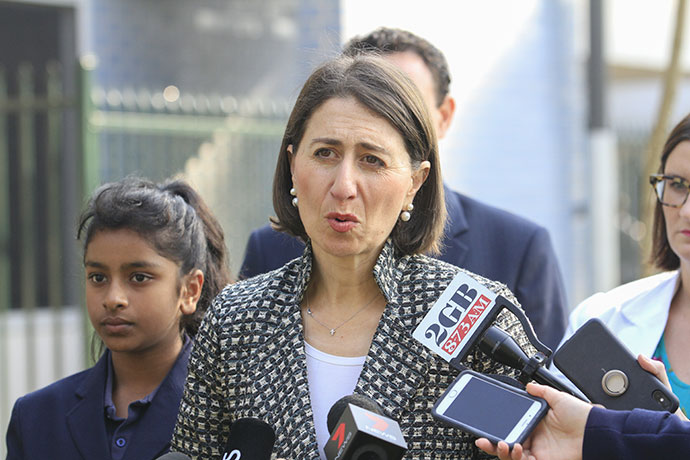 "I am privileged to have been part of the planning and design process and heartened to see the community, student and teachers' voices have been captured in regards to providing our school community with state-of-the-art facilities that align with innovative and future focused teaching practices," Principal Chantal Beltran said
Mr Ayres welcomed the significant upgrade and paid tribute to the history of the school, as one of the oldest in the region.
"Penrith Public School is now the perfect example of Penrith heritage and new Penrith coming together," he said.
"Penrith and western Sydney is a fast growing community and it needs fast growing schools and quality education and what the Berejiklian Government is delivering today is a new 21st century learning environment to make sure school students in the Penrith community get access to the best possible education."
Students were all smiles on Tuesday morning, unable to contain their excitement for the new building.
"I really think this building is just fantastic, how you can open all of the windows and all of the doors and I love how we've created this outdoor learning space too, it's just amazing," 12-year-old Dasuni said.
The upgrade is part of a $6.5 billion rollout of 190 new and upgraded schools.
A graduate of Western Sydney University, Nicola Barton is a news journalist with the Western Weekender, primarily covering crime and politics.