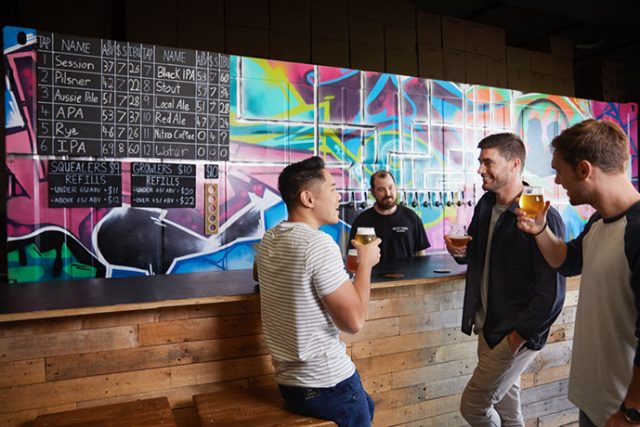 Penrith's amazing suite of activities and experiences will be on show right across the State thanks to a new tourism campaign launched by Destination NSW in partnership with Penrith City Council.
The campaign aims to change perceptions about Penrith, educating people on the region's amazing attractions and encouraging people to consider Penrith for a weekend away.
The theory of Penrith being the 'gateway to the Blue Mountains' is being debunked with the city now proving to be a tourist destination in its own right.
The campaign describes Penrith as 'Not Your Usual' destination; unlike other cities and regions Penrith is full of surprising adventures and one-of-a-kind experiences.
State Penrith MP and Minister for Jobs, Investment, Tourism and Western Sydney Stuart Ayres said the State Government had matched Council's $100,000 contribution to the campaign dollar for dollar, resulting in a $200,000 campaign for the region.
"Penrith has it all – from outdoor adventures, adrenaline activities, a rich history, diverse arts and culture offering and a thriving food and wine scene," Mr Ayres said.
"A short drive from Sydney and you can be another world away in a spot that's perfect for singles, couples, friends and families alike to spend a few nights."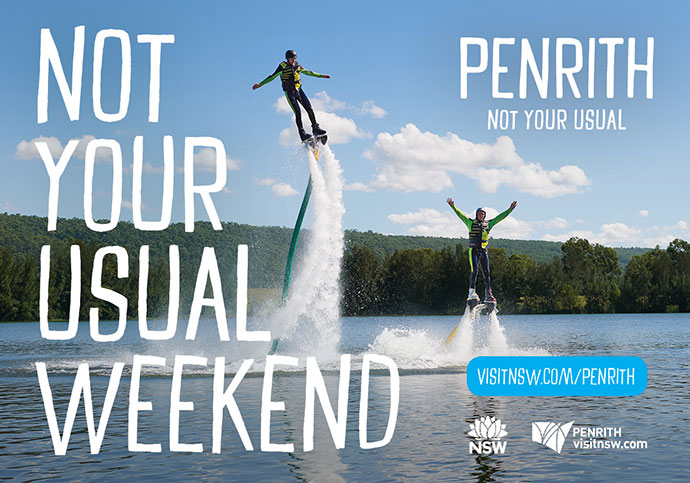 Mr Ayres said it was great to see the State Government and Council combining on the project.
"As both Minister for Tourism and Western Sydney I am proud to showcase the region in the new 'Penrith – Not Your Usual' campaign, delivered by the State's tourism and major events agency Destination NSW in close partnership with Penrith City Council," he said.
"The pattern of visitation to Penrith comprises largely of day trippers, rather than overnight stays, and we're confident that this campaign will help to raise awareness of just how much there is on offer that's different, exciting and worth a longer stay."
Penrith Mayor Ross Fowler said people will be surprised to learn they can easily spend a whole weekend, or two, discovering the region.
"Penrith has so many unique experiences and activities on offer, from jetpacking to axe throwing, go kart racing to fine dining and so much more. There's something unique for everyone to enjoy," he said.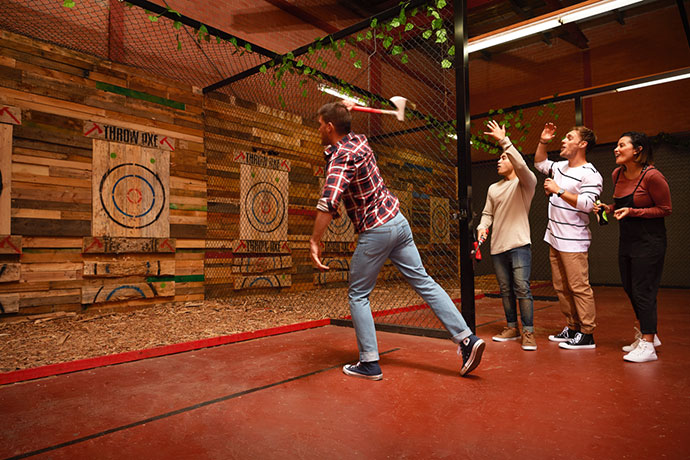 Penrith's Destination Management Plan identified the need to reposition Penrith as a visitor destination in its own right through an industry driven campaign.
The new campaign developed in conjunction with Destination NSW will drive tourism across the region, boosting the local economy and attracting new audiences to Penrith and its various activities.
"Tourism plays a key role in stimulating Penrith's local economy and as such is a key focus for Council," Cr Fowler said.
"Council is investing in the visitor economy to strengthen our success now and in the future. We have a beautiful city with amazing attractions, and the arrival of the new Western Sydney Airport on our doorstep in 2026 will provide visitors with greater access to Penrith as a visitor destination."
The predominantly digital campaign is targeted at intrastate visitors living outside the Penrith region. Although locals aren't likely to see the digital assets in market, Penrith Council is encouraging residents to discover their own backyard.
"Whether they realise it or not, residents play an important role in promoting tourism outside the region. Word of mouth, online reviews, local pride and Facebook and Instagram likes and shares are crucial in shaping the opinions of visiting family and friends, who in turn go home with incredible stories to share," Cr Fowler said.
The Penrith Local Government Area received 1.5 million international and domestic visitors (up 26 per cent) who stayed 1.5 million nights (up nine per cent) and spent $449 million (up 28 per cent) in the year ending December 2018.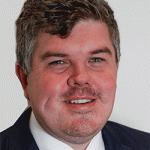 Troy Dodds is the Weekender's Managing Editor and Senior Writer. He has more than 15 years experience as a journalist, working with some of Australia's leading media organisations.