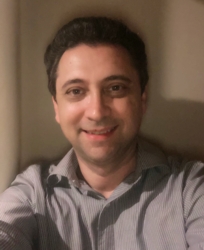 Troy Dodds has already previewed Saturday's blockbuster between Penrith and Canberra, now Peter Lang previews the rest of the round 8 NRL action…
South Sydney Rabbitohs v Brisbane Broncos
It's the Bunnies vs the Broncos in a winner take all 'Clash of the Titans'….sorry…got a bit carried away there but this contest does bring up some interesting one-on-one match ups. Brisbane climbed off the canvas to record an impressive demolition of the injury- ravaged Sharks last round, while South Sydney eventually outlasted a fast-finishing Panthers side to record their sixth win of the season. There's plenty to like on the playing field with Broncos hard man and Maroon Origin hopeful Tevita Pangai Junior up against the hard head and Movie Star hopeful Sam Burgess, I mean seriously did you see his acting skills against Penrith last weekend when he pretended to be hurt in a tackle?? Of course the most anticipated clash will be between Rabbitohs coach Wayne Bennett and Broncos fullback Darius Boyd…just kidding..of course the old fox will be out to teach the new kid Anthony Seibold that it takes more than one year in the big time to take down a legend. Tip: Broncos by 4
North Queensland Cowboys v Gold Coast Titans
Both sides come into this match with last start losses and in both cases, those losses were ugly as sin after two fine wins for each side the week before. Who will win this encounter is anyone's guess as you can't really find a winner based on the form guide of each side this season. The Cowboys were schooled by the Bulldogs while the Titans were made to look second-rate against the Tigers. There's still plenty of talent in both teams to make the game a spectacle worth watching. For North Queensland halfback Michael Morgan is always a big threat when he runs the ball while the Titans are yet to see the best out of new recruit Tyrone Peachey who seems starved of the ball out in the centres. Will this be the game he finally comes out of his shell and shows the rugby league world he's a supreme talent who can win football matches on his own? The Cowboys faithful sure hope not. Tip: Cowboys by 8
Cronulla-Sutherland Sharks v Melbourne Storm
Alright I'm not even going to try and pump this one up. The Sharks are so beat up by injuries at the moment that the ballboy almost got a run, never mind their coach John Morris joking that he might have to come out of retirement to help make up the numbers. By the way am I the only person who thinks Morris looks like a young Kevin Bacon? Back to the game and there is no way a patched up Cronulla side will beat a Melbourne Storm side smarting after their one point loss to the Roosters last weekend. Hooker and captain Cameron Smith may be old and his darts from dummy half slow but he's still super quick between the ears and can control a game better than any referee….because in most games, he is the referee! Expect the Sharks to come out swinging and be in the contest for a lot longer than most pundits expect…they may even score a try or two but in the end the result will still be a Storm victory. Tip: Storm by 16.
Manly Warringah Sea Eagles v Canterbury-Bankstown Bulldogs
There was plenty to like in the way both sides played and deservedly won their last start encounters. The Sea Eagles looked done and dusted after 15 minutes when the Raiders blew them off the paddock with two quick tries before they steadied the ship and stormed home with a convincing 24-20 victory. The Bulldogs on the other hand showed they weren't going to roll over and play dead for any team this season. It's a shame that sections of the media are trying to build this contest into some sort of grudge match between former Dogs mentor now Sea Eagles general Des Hasler and the club which sacked him. For a start you can count on one hand the amount of players still in the side from the one Hasler coached and despite his success at the club, the Bulldogs faithful never really accepted him as one of their own. Even without DCE, I'm expecting the Sea Eagles to soar high in this one. Tip: Manly by 10.
Sydney Roosters v Wests Tigers
There's only one question on the lips of most rugby league punters this week when looking at this game. Can the Roosters keep on winning or will they eventually lose simply because they have to? Surely no team can keep winning and never lose – can they?. Well I'm the dope that tipped against them last week and I won't be doing so this week. The Tigers might have bounced back and won against the Titans last start but they'll have to channel more than the 'Eye of the Tiger' to defeat the Chooks who seem to be going from strength to strength. Tedesco, Mitchell, Tapou, Keary and Cronk is a dream backline which represents speed, power and guile. Wests Tigers welcome back Benji Marshall at five-eighth and despite his advancing age, don't be surprised if he ends up being the spark which ignites the Tigers backline. Tip: Roosters by 10
New Zealand Warriors v Newcastle Knights
You back a team week after week and they play like garbage, you bag the tripe out of them and they make you look stupid. That's what the Knights did last week when they defeated an Eels side I thought would make mincemeat out of them. The Warriors on the other hand almost did the same and came within a bee's….errr….'thingie' of toppling the Storm at their home ground even with a 1000 star players out of their line up. This match will actually be a close one, Klemmer and Glasby need to stand up again as the main strike forwards in a pack which contains few big names while the Warriors big boys will look to veteran hooker Isaac Luke to guide them up the field with his darting dummy half runs. They're at home, they're desperate and they haven't won in a very long time. That's the only reason I'm tipping them. Tip: Warriors by 8
Parramatta Eels v St George-Illawarra Dragons
What's the 'matta' Parramatta? After demolishing the Tigers a week before and announcing to the league world that they were real contenders, they failed to turn up, were mentally switched off and got their backsides kicked by one of the strugglers in the competition. Eels coach Brad Arthur will make sure his team doesn't turn up complacent against a Steelers side…sorry Dragons side which actually didn't look too bad while going down to the Roosters last week. There's a lot to like about Paul McGregor's men, a big mobile forward pack and a set of talented ball playing halves which can carve you up like a roast turkey. I'm expecting halfback Mitchell Moses to step up for the Eels while the Dragons danger man will come from behind, expect unheralded and much maligned fullback Matt Dufty to slice the opposition to shreds if given any space to run. Tip: Dragons by 12