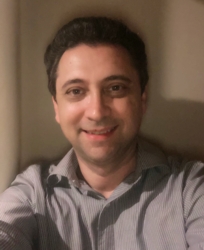 You can read Troy Dodds' preview of Panthers v Warriors here, but here's our look at the rest of the round 10 action…
Melbourne Storm v Wests Tigers
Look out Tigers there's one helluva storm coming your way. After coach Craig Bellamy ripped his team a new one following their insipid loss to Cronulla the week before, there was no stopping Melbourne from tearing the Eels apart, piece-by-piece to the tune of 64-10. The Tigers on the other hand made the Panthers look like a bunch of part-time park footballers and really only needed 11 minutes to win the game in comprehensive fashion. Well 'Madge' I've got news for you, don't expect the same result this weekend against the Storm. Melbourne will come at you hard and fast and won't just roll over and let you score a heap of tries against them. For Wests Tigers to be considered anything more than nuisance value in this year's premiership, they need to make a statement here and beat the boys in purple on their home ground in front of their fans – but does anyone seriously think that's going to happen! No way! Tip: Storm by 12

Brisbane Broncos v Sydney Roosters
After an impressive victory against a half-strength Sea-Eagles side last weekend, the Broncos will be looking to send the red-hot Roosters home with their…err…tail feathers between their legs. The Chooks meanwhile are travelling north slightly battered and bruised after a physical encounter against the Raiders last start. For Brisbane to pull off the near impossible task of knocking off the best team in the competition, they're going to have to play near perfect football, they're going to have to starve the Roosters of the ball, they're going to have to play inspired rugby league for 80 long, torturous minutes…they're going to have to…ohhh…who am I kidding..they've got no hope. The only team that can beat the Roosters at the moment….are the Roosters!….and I can't see that happening anytime soon. Tip: Roosters by 8
Gold Coast Titans v Canterbury-Bankstown Bulldogs
Last Thursday night against the Sharks, Gold Coast centre Tyrone Peachey played like a man distracted, he played like football was the last thing on his mind and made mistake after mistake which ultimately contributed to the Titans seventh loss of the season. He wasn't helped by a few of his team mates either. They'll all have to be on their game if they are to beat a Bulldogs side who is also playing like…well crap themselves really. Their performance against the Knights was less than inspiring and the perfect ad for how to fall asleep without taking medication. The Titans on paper have a squad capable of making the Top 8 unfortunately rugby league isn't played on paper. There's real value in tipping the disappointing Dogs in this match. There's value in it…but I won't be doing it. Tip: Titans by 10
North Queensland Cowboys v Parramatta Eels
It's a little known fact that in the first training session after the massacre at Suncorp Stadium, Eels coach Brad Arthur called his men to order and told them to gather and take their position on the field. He looked up and saw them all standing in the in-goal area behind the goal posts. Ok so that may be a very old joke and a little harsh as Parramatta are far from the worse side in the competition and about 10 times the side they were last year …but to leak 64 points in any game is not a good stat. The Cowboys weren't that much better against the Bunnies, only they conceded half as many points. As I said earlier, the Eels are a much better team than the one who turned up..or didn't turn up against the Storm last weekend. They also play well every second week. So if that stat holds true, Cowboys fans, it means another loss for you on Saturday. Or does it? Tip: Cowboys by 4.
Canberra Raiders v South Sydney Rabbitohs
I'd like to highlight four names from both teams as reasons why these two sides are having excellent seasons in 2019. Charnze Nicoll-Klokstad, Bailey Simonsson, Corey Allan and Mawene Hiroti. The first two names are playing fullback and wing respectively for Canberra while the next two are playing in the same positions for South Sydney. Not exactly household names at the start of the season…or now really… but all four players are reasons why both teams are sitting comfortably in the Top Eight. Players not picked on reputation but because they are bloody good footballers who also happen to be inform. Sure the fact the Raiders and Rabbitohs both have outstanding forward packs and a smart set of halves doesn't hurt their chances either. The Bunnies are going to find it tough going in the nation's capital and if they fall behind early, could find it difficult to claw their way back. The forward clash alone is worth the price of admission. Tip: Raiders by 4
St George-Illawarra v Newcastle Knights
I'd never tell my brother-in-law this because he's a Dragons' supporter and I wouldn't want to give him the satisfaction but at the start of the season their squad looked capable of giving the Top 4 a real shake. Widdop, Hunt, Norman, DeBelin to name just a few had me shaking in my boots. The reason why they have slumped to three straight losses is because those four players have not played one single game together. The Knights on the other hand have really turned the corner and done the exact opposite of St George and won three-on-the-trot. This shapes as a real test for the Dragons who need to walk away from Glen Willow Oval (what?) as winners or see their Top Four hopes fade into oblivion. Oh and I'm not worried about what I said in the opening to this preview, my brother-in-law doesn't read this column anyway (I hope). Tip: Dragons by 6
Cronulla-Sutherland Sharks v Manly-Warringah Sea Eagles
The Sea Eagles will be bolstered by the return of the 'Mouth from the South', the 'Sledger from the Peninsula' Dylan Walker. He'll provide the team with plenty of speed and power in the centres, something they seemed to miss badly last weekend. I like the look of Manly's forward pack and believe they are more than a match for the Sharks who are still missing some pretty big names in their engine room. Prop Andrew Fifita is their main strike weapon but he still looks like he's hampered by that hamstring injury or maybe that's just him nowadays. In any case Fonua-Blake, Taupau and Trboievic pack plenty of punch and should roll over the top of Cronulla's big men and they'll have to, as I can't see their halves getting the better of the Sharks scrum duo of Flanagan and Townsend. This is a tough one to tip but I'm not one to sit on the fence, for a start it hurts too much. Tip: Sea Eagles by 2
Rumour of the Week: Which former high profile prop was scheduled to make their long awaited comeback from injury this weekend but when the team sheets were read out, his name was missing again. Club officials doubt he'll make it back on the field ever again.