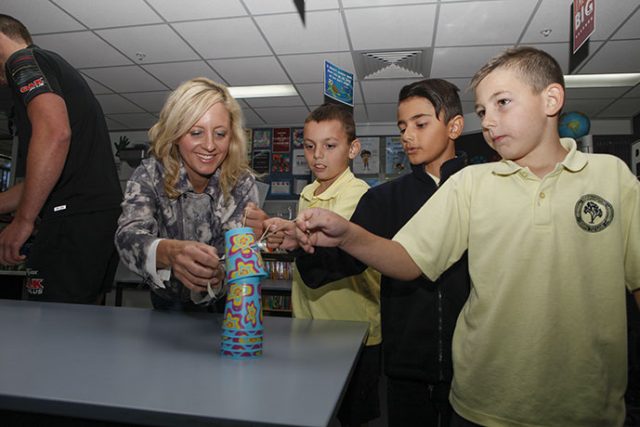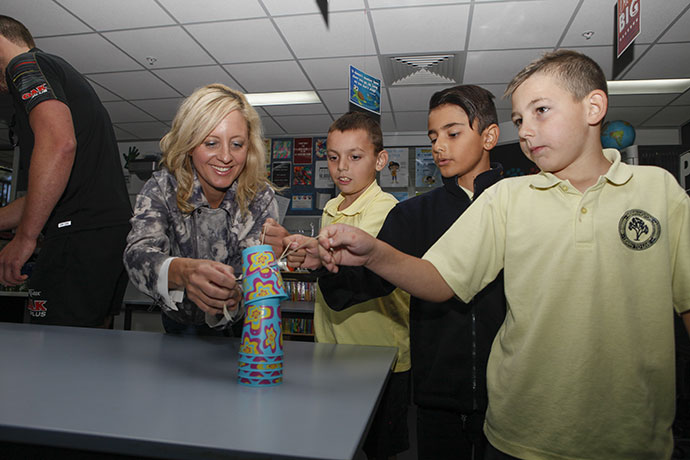 Vital community organisation Panthers on the Prowl has received a $170,000 funding commitment ahead of Saturday's election to ensure their support for disadvantaged youth continues.
After losing a number of corporate partners, Panthers on the Prowl has been screaming out for funding to ensure they can continue their successful specialised programs.
This week, both the Liberal and Labor parties confirmed they would deliver $170,000 in funding.
Liberal Candidate for Lindsay Melissa McIntosh, Western Sydney Senator Marise Payne and Federal Minister for Families and Social Services Paul Fletcher visited the Prowl classroom at Panthers Stadium on Monday to witness the primary support program in action, teaching young kids important social and life skills.
Ms McIntosh commended the work of the Prowl and said it is essential to support services that in return better the community.
"The Panthers are an integral part of our community here in Penrith and I'm proud that we are backing them," she said.
"If elected as the Member for Lindsay, I will continue to advocate for programs like this one that support our community."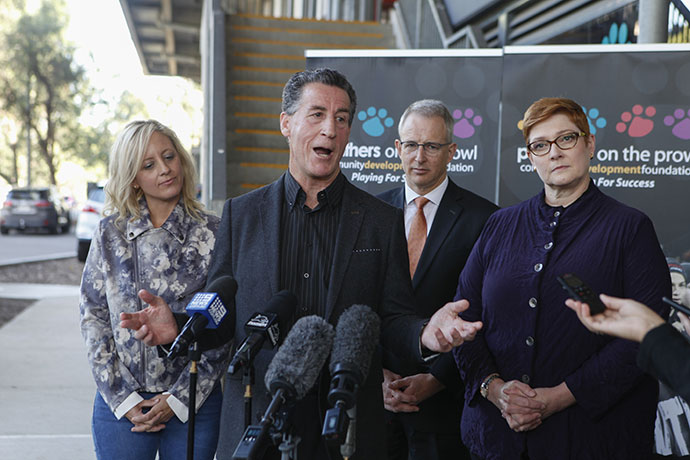 The funding will assist in the continuation of a range of programs including support for primary and secondary kids, adult computer literacy, the Building Young Men youth mentoring project and the Kokoda Leadership Project.
Panthers on the Prowl General Manager, Brad Waugh, said it was a huge win for the organisation and the community.
"This has now enabled us to plan for the future, to plan three or four years ahead knowing that we have the wherewithal to maintain and strengthen these programs that we have been running very successfully," he said.
"Panthers on the Prowl makes such a huge impact on the youth in this area and I am very privileged and proud to be in the position of General Manager, supported by an incredible group of teachers, for them this is not a job, it's a cause and it's a wonderful environment to work in and the children are the recipients of that."
Labor Candidate for Lindsay, Diane Beamer said: "It's a testament to the hard work of the Panthers on the Prowl program, that both parties have signed up to providing this grant of $170,000 to continue their work."
A graduate of Western Sydney University, Nicola Barton is a news journalist with the Western Weekender, primarily covering crime and politics.