On the eve of the biggest game of the season so far, Panthers coach Ivan Cleary has opened up about the decision to donate his kidney to his sick brother Ash in 2017.
Speaking ahead of tomorrow night's blockbuster clash against his former club Wests Tigers at Panthers Stadium, Cleary used his profile in the game to not only talk about his own transplant experience but also promote the importance of organ donation as a whole.
Cleary said he didn't hesitate when he made the life changing decision to give away one of his kidneys 18 months ago.
"I actually found it a real rush to be able to do that," he said on Thursday.
"To me it was something that uplifted me and I felt good about it. It was a really cool thing for me to be able to do and I'm stoked to see him (Ash) standing over there with some colour back in his face."
Panthers have been using the hype around tomorrow night's grudge match to encourage all NRL fans to have a conversation about organ donation and to register as an organ donor at donatelife.gov.au.
DonateLife will also have a marquee at Panthers Stadium on Friday night, where fans can learn more about organ donation.
The latest statistics indicate 70 per cent of Australians are willing to be an organ donor, yet only one in three have joined the Australian Organ Donor Register.
Ticking a box on your driver's license application no longer cuts it in the state of NSW.
"It's not so much about changing people's perceptions [on organ donation], it's showing them how to do it," Cleary said.
"The average wait is seven years for an organ, and that's just too long."
Meanwhile, Cleary has confirmed rampaging backrower Viliame Kikau will make his season debut tomorrow night, overcoming a knee injury suffered in the pre-season.
Cleary said don't expect too much from the big Fijian in his return game.
"We just expect for him to get back and do his best like everyone else," he told the Weekender.
"It would be hard to expect him to be at his best but sometimes the first game back after a spell you can go really well.
"It's great to have him back, he's a big part of our team and a pretty destructive player. We'll just ease him in and see how he goes."
Penrith take on the Wests Tigers this Friday night at Panthers Stadium at 8.05pm. The game is expected to be close to a sell out.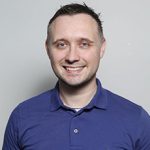 Nathan Taylor is the Weekender's Deputy Editor and Senior Sports Writer. He also compiles the weekly Chatter on the Box TV column. Nathan is an award-winning journalist, who has worked at the Weekender for nearly a decade.