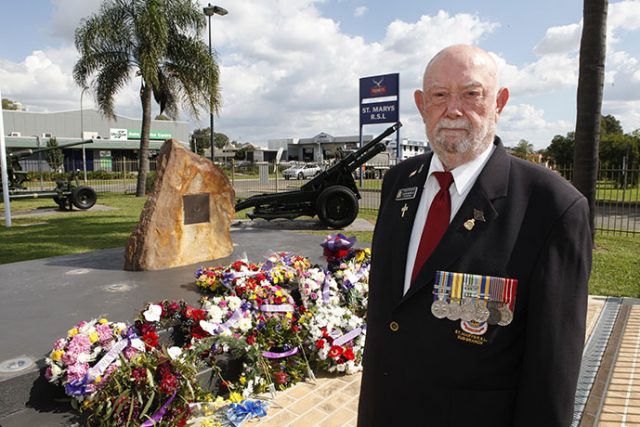 Most of us will stop, remember and reflect on ANZAC Day this week, but for John Foeken the day has extra significance.
Mr Foeken spent 20 years in the Royal Australian Navy, and was deployed twice to the Vietnam War.
ANZAC Day gives him an opportunity to reflect on that time, and remember the Australians and New Zealanders who have served and died in wars, conflicts and peacekeeping operations.
Mr Foeken said he started in the Navy displaying that true sense of humour that many Defence personnel have.
"I joined the Navy in 1958 when I was 19 because 12 months before my mate joined," he said.
"I came [to Australia] when I was 11 from Holland with my Mum and Dad and seven kids so being an immigrant I didn't have many friends."
After two decades of service with the Navy, Mr Foeken has always maintained his sense of humour.
"I was in the engineering branch and most of my time was spent on the HMAS Melbourne," he said.
"I was on the Melbourne when we hit the Voyager and cut it in half and I was also on the Melbourne when it hit the USS Evans, the American destroyer. So it's best to not go to sea with me because it's not safe," he joked.
Mr Foeken went to Vietnam twice but spent the majority of his time on carrier ships. He said he was lucky he didn't have to endure what other sailors did.
"We were relatively safe on the two trips to Vietnam but there were still people floating down the river and that sort of stuff," he said.
"I was lucky I wasn't on the ground, those poor buggers had to chase people through rubber plantations. I cannot imagine some of the fear they must have had doing the stuff they did."
Mr Foeken said for some, the theatre of war was shocking and immediate.
"One minute some of these fellas are walking down Pitt Street and the next minute they are dropped in the jungle which was very traumatic for a lot of them, so that's why they suffer from PTSD because they flew straight back from overseas and had no chance to calm down," he said.
Now nearly 80-years-old, Mr Foeken is the current Vice President of the St Marys RSL Sub-Branch and works hard trying to educate people about the importance of ANZAC Day, particularly younger generations.
"I think it's important we keep ANZAC Day as it's a very important day to a lot of people," he said.
"We are realising we are losing a lot of our World War II veterans because they are in their 90s now and you find most of the Vietnam veterans are over 70.
"There will always be more wars but people don't learn, nobody wins from wars, even the winners lose and people need to know what their forebears went through, what they sacrificed and how they died for this country."
Thousands of people are expected to attend ANZAC Day services in Penrith and St Marys next Thursday, April 25.
WHERE YOU CAN COMMEMORATE ANZAC DAY
St Marys RSL ANZAC Dawn Service
5am service at the St Marys RSL memorial
Penrith RSL ANZAC Dawn Service
4.30am march from Penrith RSL to Memory Park for 5am service
Sydney CBD Dawn Service
4.30am service at Martin Place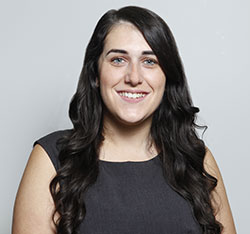 A graduate of Western Sydney University, Emily covers general news and politics for the Weekender.