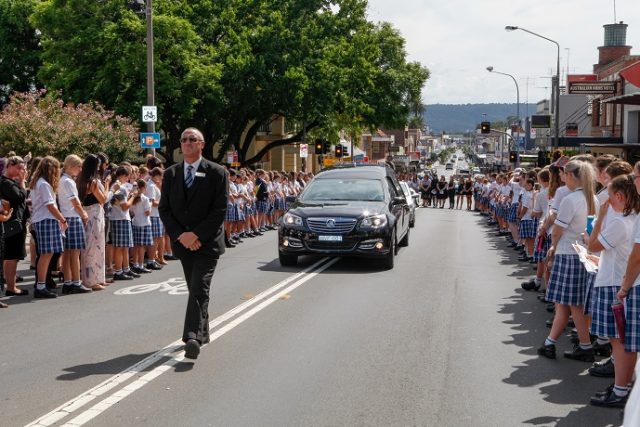 Past and present Caroline Chisholm College students gathered to remember the late Mark Herrick on Monday, reflecting on the lasting impact he has left with them.
Working as a causal teacher at the school since 1986, his rapport with both staff and students spans decades.
Mr Herrick was known for many things, but most importantly his ability to remember the name and birthday of every single student he ever came in contact with.
Thousands of condolences have been shared across social media platforms as his passing has been widely felt by the community.
2016 Caroline Chisholm College school captain Chantelle Al-Khouri described Mr Herrick as "sunshine personified".
"I, like a lot of students, am cherishing every moment I had in his classroom and every conversation we shared. It is not everyday you meet someone who is generous with his time and puts genuine effort to know you, your family, your life and
your birthday," she said.
"As selfish as this is, I wish he could be around forever to continue spreading his contagious joy and kindness, but I'm comforted knowing that he is at peace
now and reunited with his family.
"After three decades at Caroline Chisholm College, his legacy will forever be embedded in the way we go on as a community and as the sisterhood that he continued to champion.
"We were not only his students, but as he once said to me, his daughters."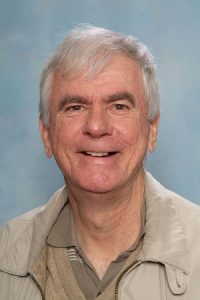 Hundreds marched on High Street and attended St Nicholas of Myra Church on Monday, March 4 to celebrate his life.
Without any family close by, Mr Herrick dedicated his life to both the community and the college.
"He turned up to every single school event. If a student was performing they could be certain he would be watching in the audience. We came to say he was our number one ticket holder," Principal Greg Elliott said.
Mr Herrick was a kind and warmhearted man who will be greatly missed by all of those that knew him.
Mr Elliott urged the community to use this time to reflect on what it means to be a compassionate person.
"The challenge for us is to continue to be the school that he loved so much," Mr Elliott said.
A graduate of Western Sydney University, Nicola Barton is a news journalist with the Western Weekender, primarily covering crime and politics.