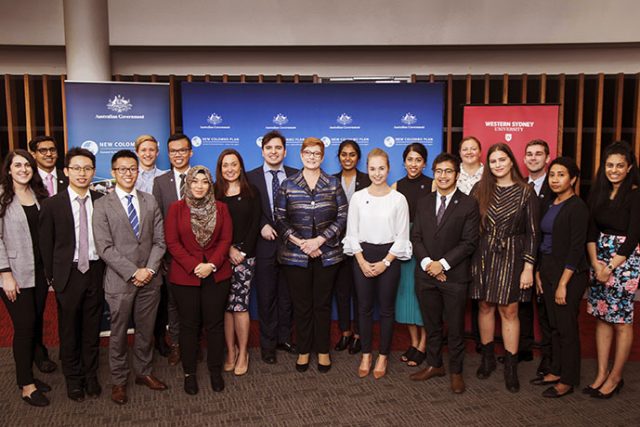 Western Sydney University (WSU) celebrated the New Colombo Plan's (NCP) fifth birthday today. The government scholarship program to send university students to the Indo-Pacific region has been incredibly successful since 2014.
A total of 50,000 scholarships have been awarded, sending students to 40 locations to create links and learn about cultures overseas.
WSU has had 1,360 participants across 18 countries. Foreign Affairs Minister Marise Payne spoke at the event about her links to overseas, and told the Weekender about the opportunities the program creates.
"In terms of opportunities for the cultural engagement for experience internationally that you can then feed back in your career path, your cultural path in Australia, it's a special opportunity," Ms Payne said.
"As I think some of the speakers this morning said for them it's changed how they have approached their careers and changed the way they have approached their lives and that is pretty powerful."
WSU Assistant Vice Chancellor Doctor Andrew Marks praised the program for working on many levels and what it encourages for students.
"The New Colombo Program works on so many levels and it's rare that you can say that about any policy initiative. This one addresses social, economic, cultural and soft diplomacy priorities in a way that no other initiative can," Dr Marks said.
"The best thing that Australia can do in a time of global uncertainty is forge stronger links and better understanding with our immediate neighbours in the Asia-Pacific region and the best stage at which to do that is early career and educational stage that our students are at."
NCP Alumni and corporate partners were also present with Partner-in-charge of KPMG's Asia and International Markets Group Doug Ferguson. Mr Ferguson is an NCP business champion and spoke of the need for these relationships.
"The Indo-Pacific people and governments want to see more Australian involvement and commitment to the region so this is a very obvious way of demonstrating that we are interested and very keen to send our best and brightest from all across Australia to the region to study, learn the language and to build networks," Mr Ferguson said.
"The whole economy is being shaped by Asia so to have some degree of perspective and experience some language and cultural skills at an early stage in your life is important so that's what I think the New Colombo Plan is delivering on in a massive scale."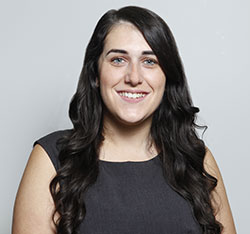 A graduate of Western Sydney University, Emily covers community news and entertainment for the Western Weekender.