A man accused of intentionally choking his partner will remain locked up after being refused bail for the second time.
Jarod Peter Barnard made another bid for freedom when he appeared before Penrith Local Court via video link last Thursday, following the recent death of his mother.
Having previously been denied bail, Barnard was allowed another throw of the dice when his lawyer successfully argued his mother's death constituted a change in circumstances.
While Magistrate Brian van Zuylen conceded Barnard had overcome the hurdle, he wasn't prepared to let the offender walk free in order to attend his mother's funeral.
He said in light of the accused's "58-page criminal history" and the serious allegations he was currently facing, he was satisfied Barnard posed an unacceptable risk and refused bail.
Barnard is charged with 'assault occasioning actual bodily harm', 'choke intentionally without permission' and 'damage property'.
Upon hearing the unfavourable decision, Barnard was seen violently slamming the door as he exited the video conference suite.
His matter was adjourned to February 14.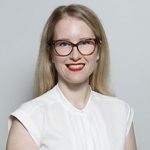 Alena Higgins is the Weekender's Senior News Reporter, primarily covering courts and Council issues.