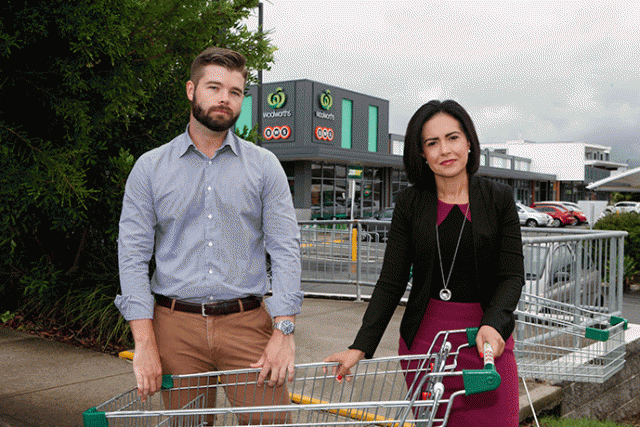 Local Labor representatives are throwing their support behind a new policy aimed at tackling Penrith's abandoned trolley plague.
State Opposition Leader Michael Daley has promised to crack down on trolley dumping in communities by empowering councils to immediately impound them if they are obstructive or pose a safety risk.
Londonderry MP Prue Car joined Penrith City Councillor Aaron Duke to discuss how a Labor Government, if elected in March, will work with Council to ensure the community is both clean and safe.
"A lot of people complain to me about the amount of trolleys left around, it really brings the suburb down and it's a particular problem for areas like Jordan Springs because people are coming down from everywhere to use the centre because it's new," Ms Car said.
"It can be quite a danger for people walking along especially people with mobility problems or elderly residents as well as mum and dads with prams and if there are shopping trolleys along the footpaths it just makes it that little bit harder for people to get around."
She also believes that the introduction of Return and Earn has only worsened the problem across the community.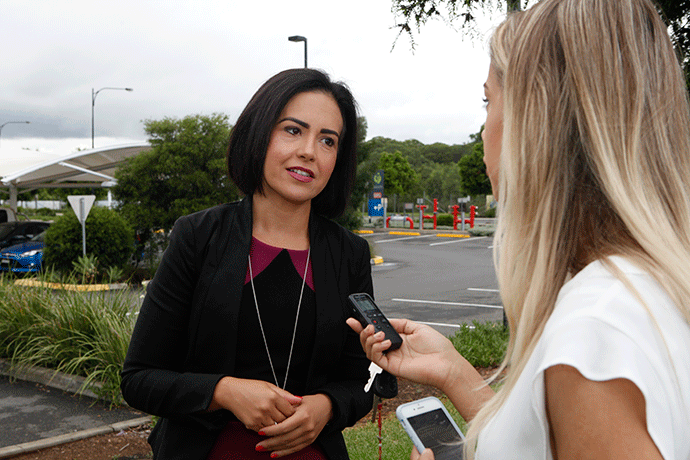 "Where the Return and Earn units are not near a shopping centre it is particularly worse, but for Jordan Springs it's more about people not taking it back to the trolley bay and just dumping them in the streets," she said.
Labor's policy aims to put the onus back on trolley owners and require the supermarkets to remove shopping trolleys that are causing a safety risk within three hours of being notified. If the owner fails to do so they will have been deemed to have broken the Impounding Act 1993.
Cr Duke said dumping trolleys is not only a safety hazard but an eyesore and threatening to the environment.
"There is a bit of confusion about whose issue this is, so having a consistent policy that clearly identifies Council as being the authority that can manage this is a great move forward," he said.
"This will give Council the power to impound trolleys that are dangerous or obstructive, which will certainly benefit this community."
Some major supermarkets charge users a returnable fee for trolleys in an effort to ensure they are returned.
A graduate of Western Sydney University, Nicola Barton is a news journalist with the Western Weekender, primarily covering crime and politics.