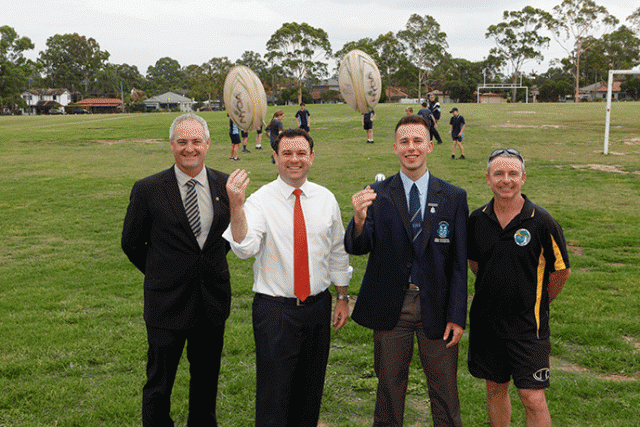 A new sporting hub at Kingswood High School will be built with the State Government to contribute $300,000 to the project.
Penrith MP and NSW Sports Minister Stuart Ayres said due to growing demand in the local area, there has become a need for new sporting facilities.
"A new sporting hub is being built at the school, which will include upgrading two ovals with irrigation systems and new quality playing surfaces," Mr Ayres announced late last year.
"This facility will offer a fantastic space for students, sporting enthusiasts and those looking to take part in leisure activities.
"By opening up the oval to sporting groups outside of school hours it will encourage higher participation and use by local residents, which will support a sense of local community."
Kingswood High School Principal Adam Forbes welcomed the commitment.
"Kingswood High School and its community is going through a time of significant positive change with new capital works programs to ensure our students have the best possible learning environment. This is great win for our school community," he said.
"The ongoing support provided by Stuart Ayres has enabled Kingswood High School to be at the forefront of quality public education in western Sydney."
Minister for Racing Paul Toole said the project was funded through the Clubgrants Category 3 Infrastructure Grants program.
"More than $50 million in funding is being provided during this current term of government for projects across sport and recreation, emergency preparedness, and arts and culture," Mr Toole said.
These grants are funded by a contribution from the state's registered clubs to reinvest profits from gaming machines.