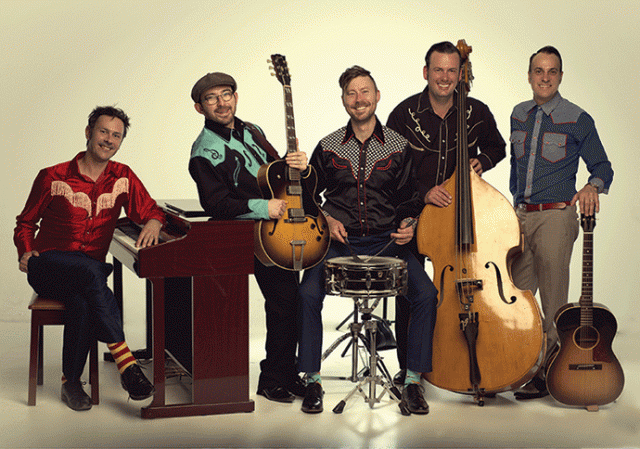 Elvis, Johnny Cash, Jerry Lee Lewis, Roy Orbison, Rufus Thomas Jnr, Howlin' Wolf, and many more all had one thing in common – they launched their careers at the famous Sun Record Company in Memphis.
Kicking The Joan's 2019 Season off in style this weekend is 'Sun Rising: The Songs That Made Memphis', a show that will transport you to that special time and place with amazing tales, brilliant music and hilarious anecdotes from the famed Sun Records artists and the label's creator, Sam Phillips.
'Sun Rising: The Songs That Made Memphis' will inform and educate the audience while rocking them senseless.
The show takes a chronological tour of Memphis' famed Sun Records, focusing on the early period of 1950-57, showcasing artists including Ike Turner, BB King, Carl Perkins, Roy Orbison, Jerry Lee Lewis and more.
For the last six years, Sun Rising have performed sell out shows all around Australia and have amassed a huge fan base and received glowing reviews.
'The Songs That Made Memphis' is no tribute show – it's an authentic and undeniably alluring musical journey through the decades.
The show plays at The Joan tonight (Friday, January 18) and tomorrow. Tickets are available at www.thejoan.com.au or by calling 4723 7600.