The alleged Glenmore Park sex offender accused of grooming a fictitious 10-year-old boy, accessed online gaming platforms used by children and is under investigation for offences against a real minor, Penrith Local Court has heard.
Police allege Michael Slegers, 57, began engaging in sexually explicit conversations with Child Abuse and Sex Crime Squad detectives posing as the boy online last month, culminating in his arrest on Thursday morning.
He unsuccessfully applied for bail on Thursday afternoon, with Magistrate Geoff Hiatt finding him an unacceptable risk and determining victim protection was "paramount" before denying his release.
Wearing a red and black striped polo shirt, black shorts and wire-rimmed glasses, a handcuffed Slegers sat quietly in the dock throughout the proceedings.
The court heard the accused, who lives alone, was the subject of a search warrant back in November but continued to offend undeterred.
"Clearly this is someone who poses a serious risk to the community, but particularly to children," Police Prosecutor Sergeant Daniel Berea submitted during the bail application.
Sergeant Berea said the defendant had admitted to accessing various sites and video games used by children, and claimed this enabled him to "facilitate contact" with potential victims.
Slegers' lawyer conceded the seriousness of the offence and the strength of the prosecution case could not be denied, but contended a custodial sentence if convicted was not a foregone conclusion.
She said the 57-year-old, who is not previously known to the criminal justice system, could report daily, comply with an Internet exemption and agree not to contact or approach any person under the age of 16.
But despite his lack of antecedence, Magistrate Hiatt found a full-time custodial sentence would be "inevitable… having regard to the offence".
He pointed out, notwithstanding the fact a search warrant was executed in November 2018, Slegers is alleged to have continued offending on December, 19, 27, 28 and again on January 10, 11, 13 and 14.
Slegers, who is charged with 'use carriage service to groom child under 16 years of age for sexual activity', is facing up to 12 years jail if convicted.
His matter was adjourned to March 15.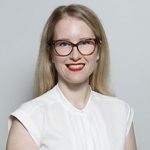 Alena Higgins is the Weekender's Senior News Reporter, primarily covering courts and Council issues.