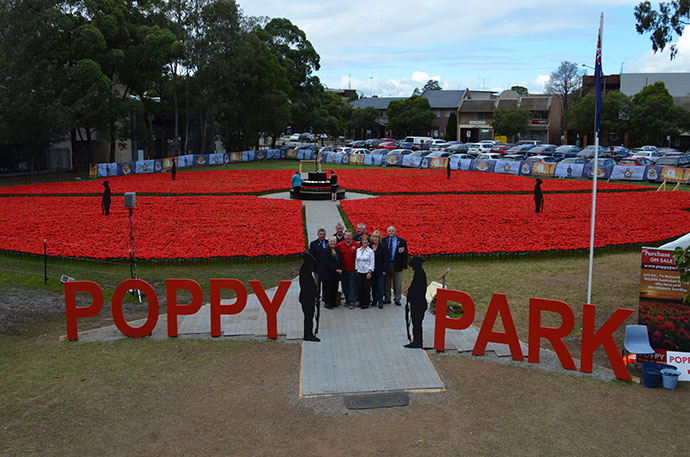 Penrith will honour and remember the soldiers who made the ultimate sacrifice this Sunday, as it marks the 100th year since the Armistice was signed to end World War I.
Penrith CBD Corporation is to host the Centenary of Armistice Day Service with the assistance of the City of Penrith RSL sub-Branch, St Marys sub-Branch and Glenbrook/Blaxland sub-Branch.
Penrith CBD Corporation CEO, Gai Hawthorn, said it's heartwarming to see the branches coming together for this momentous occasion.
"The sub-Branches came to me and said 'we want this to be special but we want to invite everyone'," she said.
"It's 100 years since men, women and animals went to wars, I think today's youth and the future don't really fathom that anymore, so I'm really proud that we are bringing that back for people to see this Centenary."
The event will see the recreation of Poppy Park, a special march and service as well as a variety of activities.
Up to 800 soldiers, ex-servicemen, local schools and community groups will march together before a service held by the three sub-Branches at 10.30am. Richmond RAAF base will be supporting the event with a fly over of Poppy Park.
"We want our youth and the future to remember those who fought so gallantly for our country, so it's about that spirit and continuation that the next generation will honour and remember, as our diggers start to fade away," Ms Hawthorn said.
Activities throughout the day will include vintage displays, a Matilda tank, live entertainment, memorabilia education tent walk through, a replica bunker, police horses and free children's activities plus stalls and food trucks.
"PCYC and InPursuit Fitness are also joining together to have some fun with activities like how many push-ups you need to do to join the navy and the army, as well as an obstacle jumping castle," Ms Hawthorn said.
"I think the Centenary should be celebrated in an extremely positive way. Penrith is very proud and that's why Penrith CBD Corp and Council have got behind it."
The first 1000 people through the gate will receive a special memorial bag with memorabilia, posters and a poppy.
The free event will be held at Penrith Paceway on Sunday, November 11 from 8am until 3pm.
For information, call 4722 5556.
A graduate of Western Sydney University, Nicola Barton is a news journalist with the Western Weekender, primarily covering crime and politics.