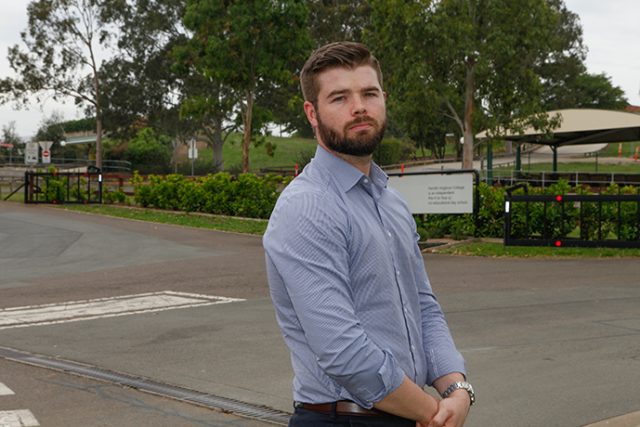 Penrith Anglican College (PAC) has joined 33 other schools across the state urging the Federal Government to protect exemptions in the Sex Discrimination Act that enable them to turn away gay teachers.
The letter, which was addressed to Prime Minister Scott Morrison and Opposition Leader Bill Shorten, follows the introduction of a bill to stop discrimination against LGBTQI students at religious schools.
Current discrimination laws include some exemptions that allow religious schools to expel students and sack teachers who identify as LGBTQI.
22-year-old PAC graduate, Kurtis Hughes said students and teachers should not be disadvantaged because of their sexuality.
"It's telling students that regardless of what you are capable of, your sexuality is going to hold you back in the future. It's telling people that they are inadequate and second rate," he said.
Written by the Anglican Church Diocese of Sydney and signed by 34 school heads, the letter argues that the schools should have the right to employ staff who support their religious ethos.
"It is not appropriate, for example, for a teacher to undermine or denigrate the beliefs and teachings of an employing school," the letter stated.
Penrith Councillor and ex-PAC student, Aaron Duke, said religion is not an excuse to discriminate
"I don't think they realise how much of a damaging impact this letter can cause to people, maybe they didn't intend to hurt us but they have. I can't help but think about the kids at these schools and what they must be feeling right now," he said.
"We are constantly made to feel like there is something wrong with us when there isn't, and these sort of statements just add to that, it's already a lot to be going through at a high school age."
PAC Acting Head, Felicity Grima, said the schools are calling for religious freedom, so they can provide quality Christian education.
"This is no different to what other employers seek in companies, clubs or unions," she said.
"Unfortunately for us, because we are a religious affiliated school, our right to do this has been grounded in the anti-discrimination act for many years as an exemption to discrimination."
The Federal Government has responded to the letter stating that they want to get the balance right in supporting LGBTQI students and teachers.
A graduate of Western Sydney University, Nicola Barton is a news journalist with the Western Weekender, primarily covering crime and politics.