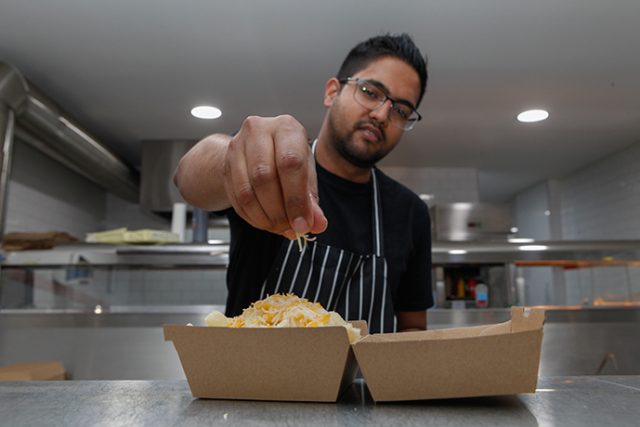 The next time you order food from Uber Eats or Deliveroo, it may come from a restaurant that doesn't even exist.
'Virtual restaurants' are the big new trend in the food industry, where existing restaurants double up as other offerings to maximise their potential on online platforms.
Penrith's JP McCaffreys Traditional Fish & Chips also doubles as The Chicken Schnitzel Shop and The Gourmet Burger Bar on Uber Eats, with revenue from one of the virtual businesses outdoing their bricks and mortar store.
Owner Mary McCaffrey said it's opening up a whole new world for business owners.
"I've been in business for over 10 years and I've seen how since Uber Eats came on board, there's been a massive change in the way people are ordering and eating food," she said.
"It sort of struck me, I can run as many restaurants as I want from these premises, maximise the space and call them all something different."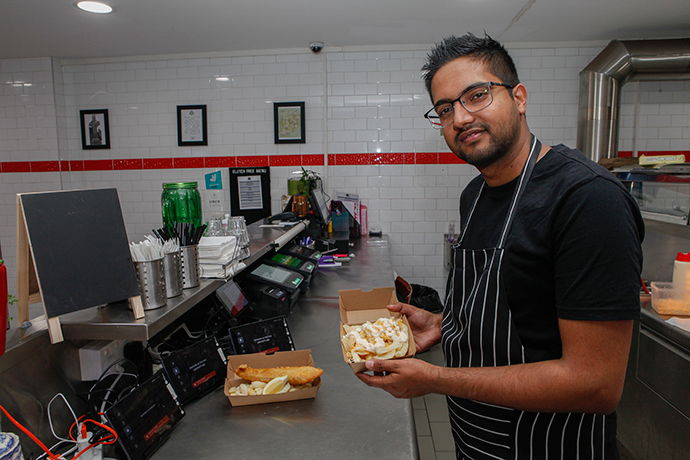 Ms McCaffrey said both the restaurant and the consumer wins, as both profit and variety increases.
"My rent doesn't go up anymore, but I have two more restaurants – everyone's a winner really," Ms McCaffrey said.
"It's like when VCR video tapes came out, everyone thought it was the end of cinema, it wasn't, it was just a whole new culture and way of doing things and that's what's happening to the food industry."
Virtual restaurants are online-only kitchens that allow business owners and chefs to explore new culinary options and reach a wider audience by using the space in their existing kitchen.
Uber Eats Regional General Manager, Jodie Auster, said most people have no idea these restaurants don't physically exist.
"We've seen a huge growth in the number of virtual restaurants on the Uber Eats platform with over 500 operating in Australia," she said.
"There's no additional fixed costs, so our restaurant partners can focus on more important things like growing their revenue and reaching new customers."
A graduate of Western Sydney University, Nicola Barton is a news journalist with the Western Weekender, primarily covering crime and politics.