The Wholohan name has been synonymous with the Penrith Cricket Club for decades but as of Saturday morning, that famous surname will appear on a rival club's team list.
Jake Wholohan, the 22-year-old son of Penrith head coach Michael Wholohan and grandson of the late Trevor Wholohan, will officially become a fully-fledged member of the Hawkesbury Cricket Club this Saturday.
In what can only be described as an incredible coincidence, Hawkesbury, Jake's new team, will take on Penrith, his former team, in the opening round of the 2018/19 NSW Premier Cricket season at Howell Oval.
The talented all-rounder, who has been in and around the Penrith club since he was in nappies, said the decision to switch from the Cats to Hawkesbury was the toughest call he's ever had to make.
"At the end of last season I had enough of cricket and I wasn't sure what I was going to do this season," Jake told the Weekender ahead of Saturday's big game.
"Things didn't work out the way I wanted them to last season and I told myself I was definitely going to leave Penrith, but when the decision had to finally be made, it was really difficult.
"It was really hard to call the captain, the president and all of my teammates to inform them of my decision, it's probably the toughest thing I've ever had to do."
Jake chose to defect to Hawkesbury to work under the club's skipper Peter Forrest, who is a former Australian One Day International and Big Bash League player.
"Peter was a major attraction, to have his leadership around the group will be fantastic," he said.
Another tough conversation Jake had to have was with his father Michael, who has been head coach at Penrith for many years. While the pair will still live together at their residence in Glenbrook, Michael said he'll miss being around his son on the cricket pitch.
"Jake's decision was surprising and out of left field but he's had eight seasons of Grade cricket at Penrith and has been a great servant to the club," he said.
"Jake saw this as a great opportunity to get a little bit more cricket and develop his game."
Michael coaching against his son this Saturday will be very reminiscent of the feel good rugby league story between Ivan and Nathan Cleary in recent years.
When Michael first heard of Jake's decision to move on from Penrith, he contacted Ivan Cleary to get some advice.
"I texted Ivan a couple of months ago when Jake told me and he texted straight back with a smile emoji and said despite him making a joke in the media about it, it is very challenging, very different and quite difficult at the same time," Michael said.
"I think Jake will learn a lot off Peter at Hawkesbury and hopefully he can sharpen his skills and get a bit more experience before he returns to Penrith one day."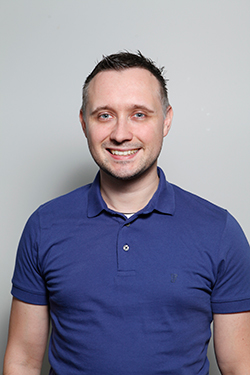 Nathan Taylor is the Weekender's Deputy Editor and Senior Sports Writer. He also compiles the weekly Chatter on the Box TV column. Nathan is an award-winning journalist, who has worked at the Weekender for a decade.