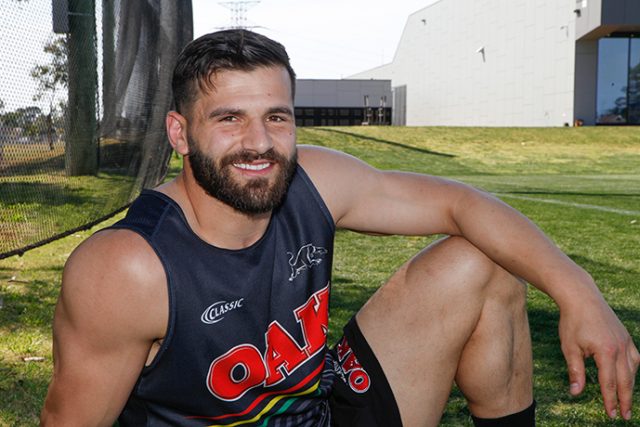 Popular Panthers winger Josh Mansour said he and his teammates will use recent jabs by Sharks players as motivation heading into Friday night's monster Semi Final at Allianz Stadium.
Earlier this week, former Penrith hooker turned Shark James Segeyaro offended the entire Panthers supporter base – the same set of fans that once cheered his name – when he said: "It's a good lifestyle in Cronulla, the people are so lovely. I'd rather be here than sitting somewhere out west".
When the Weekender revealed to Mansour exactly what Segeyaro told reporters this week, the former Origin star chose to hit back with some shots of his own.
"I'm pretty sure they breed them tough out here, so they obviously couldn't handle the heat," Mansour said.
"In saying that, I'm not surprised Chicko (Segeyaro) likes the nice and relaxing Shire… he obviously doesn't like hard work," he added with a smile.
After living in the inner west for his entire NRL career, the Weekender can confirm that Mansour is now strongly considering moving to the Penrith area in the near future to be closer to training and his teammates. The news is welcoming and refreshing, especially off the back of Segeyaro's comments.
"I love it out here, I love our fans and I love the community. If anything, Chicko's comments shouldn't just fire the fans up but us boys as well," Mansour said.
Like Panthers fans, the Australian star would love nothing more than to send the Sharks and their supporters back to the Shire with a loss on Friday night. However, Penrith haven't beaten Cronulla since 2015 and their record in week two Finals games has been diabolical of late.
Mansour said Friday's game will be an almighty test against an experienced, premiership-winning squad.
"Cronulla has a lot of Finals experience and a lot of quality players but many people have written us off in the past, so hopefully we can get the win and progress to the next stage," he said.
"It's definitely frustrating getting knocked out in week two because it's such a long season and every team's ambition is to win a premiership, especially when you get this far and you feel it's just there."
After getting knocked out in the Semi Final stage in back to back years, Mansour believes his side has learned plenty of lessons from those heartbreaking experiences.
"We just need to play simpler and hold the ball – it's what matters most," he said.
"The last couple of seasons we've overplayed our hand too much and forced the pass too early in games.
"We just have to be controlled, calm and, at the end of the day, pretend it's just another footy game."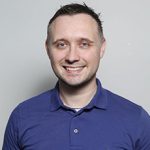 Nathan Taylor is the Weekender's Deputy Editor and Senior Sports Writer. He also compiles the weekly Chatter on the Box TV column. Nathan is an award-winning journalist, who has worked at the Weekender for nearly a decade.