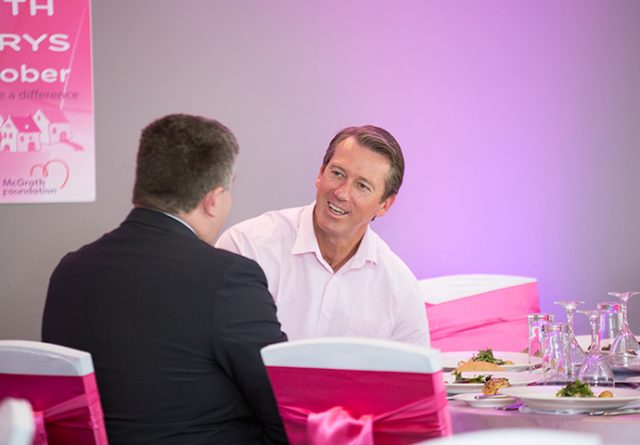 Penrith is turning pink next month with businesses and locals jumping on board the 'Pink Up Penrith' initiative to raise money for the McGrath Foundation and its Breast Care Nurses.
McGrath Foundation Breast Care Nurses help individuals and their families affected by breast cancer by providing invaluable physical, psychological and emotional support, from the time of diagnosis and throughout treatment.
A special luncheon was held last Friday to launch the Pink Up Penrith concept, with former superstar cricketer Glenn McGrath, who is President of the McGrath Foundation, the guest of honour.
"The support from people right across this great country of ours has been amazing," Mr McGrath told the Weekender.
"Without events like this and the people of Penrith supporting us we wouldn't be able to do what we do."
Pink will be everywhere throughout October with Panthers selling pink cocktails, pink cupcakes and holding pink-themed trivia and bingo events.
Popular bar Mr Watkins will be holding a cocktail afternoon on October 12, while other businesses across Penrith and St Marys are finalising their involvement in the event.
The Western Weekender's masthead will be turning pink throughout October.
The McGrath Foundation currently funds 120 McGrath Breast Care Nurses in communities right across Australia, with more than 64,000 families supported since 2005. It costs around $140,000 to fund a nurse for a year.
"Our goal is that every family and every individual who is going through breast cancer has access to a Breast Cancer Nurse where they live," Mr McGrath said.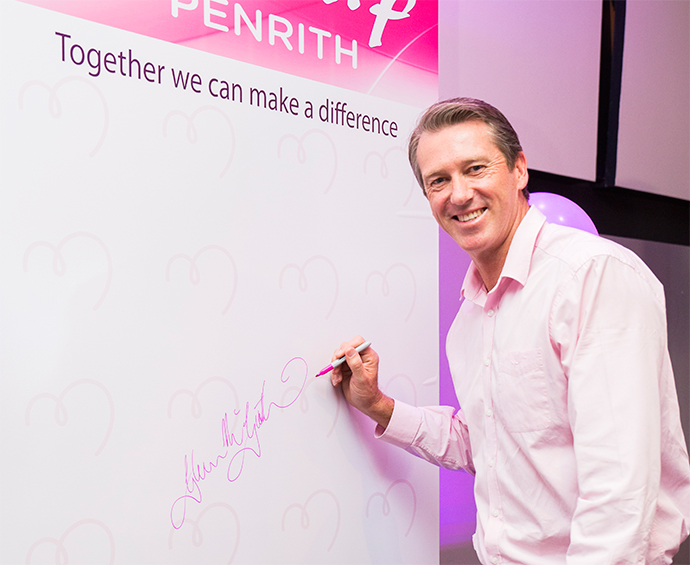 "We've got 120 nurses at the moment and we're about 80 shy of covering the whole country. That number will slowly grow out each year so if we can achieve that in the next five to eight years we'll be pretty pumped."
Mr McGrath revealed his close connection to Penrith with his trainer and accountant both based here, while only fate saw him miss out on playing cricket locally at the start of his career.
"I nearly came and played for Penrith but they came and looked at me and thought I was OK but nothing special," he laughed.
"Penrith has always played a big part in my life and I always enjoy coming out here."
It is estimated that 50 people will be diagnosed with breast cancer in Australia every day this year.
Breast cancer remains the most commonly diagnosed cancer in females in Australia with one in eight women diagnosed by the age of 85.
For more information about upcoming events and how you can get involved with Pink Up Penrith this October, visit www.pinkuppenrith.com.au.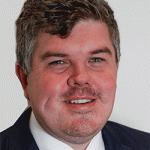 Troy Dodds is the Weekender's Managing Editor and Senior Writer. He has more than 15 years experience as a journalist, working with some of Australia's leading media organisations.