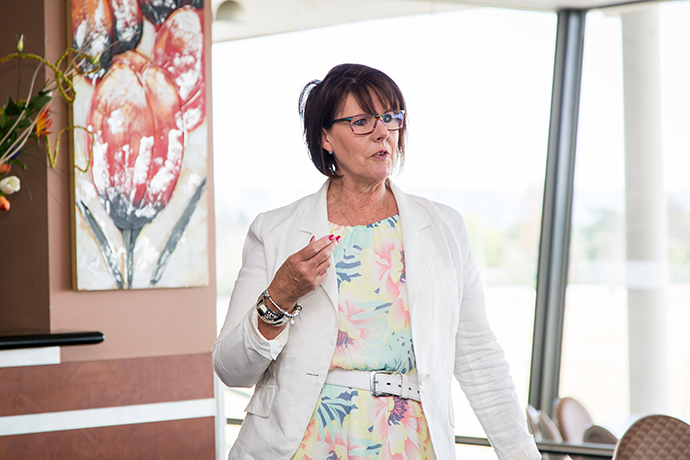 When Ann Willmington was diagnosed with a brain tumor, she refused to accept her fate even after doctors told her she had only 18 months to live.
Now, 10 years on, she is an advocate for brain cancer awareness and has raised $410,000 towards research with her annual event, Music for Life.
This year's event will be held on Saturday, October 27 at the Penrith Panthers Pavilion, with all proceeds to be donated to the Charlie Teo Foundation.
With the slogan 'a night to remember', Mrs Willmington plans to make it just that.
"Our slogan not only represents the great time we are going to have, but acknowledges the people we have lost along the way," she said.
"We want people to get dressed up and have a lot of fun and to become aware about the survival statistics and how much we need to find a cure."
Tickets to the 'never ending '80s' themed night will include a three-course dinner, raffles, auctions and live entertainment.
"It's a real tribute, it's one of the nights of the year, it's a really fun and exciting night out, but it's also really meaningful," Music for Life Ambassador, Linda Kemp said.
Now in its eighth year, the Music for Life gala ball has grown a real positive reputation within the community.
Dr Charlie Teo, who Mrs Willmington credits for saving her life, will be a guest speaker on the night.
"It is my dream to find a cure for brain cancer and my determination and inspiration comes from my patients. Every day they teach me extraordinary hope and courage," he said.
Tickets are $150 per person or $1300 for a table of 10. To book, visit www.musicforlife.net.au or call 4731 1876.
A graduate of Western Sydney University, Nicola Barton is a news journalist with the Western Weekender, primarily covering crime and politics.